The natural beauty and adrenaline-pumping excitement of drift events make Laos, Thailand, and Malaysia an ideal destinations for motorsport enthusiasts! Drifting on those exotic circuits is an experience unlike any other. They offer unique and challenging tracks that wind through breathtaking landscapes, providing a thrilling ride for drivers and spectators.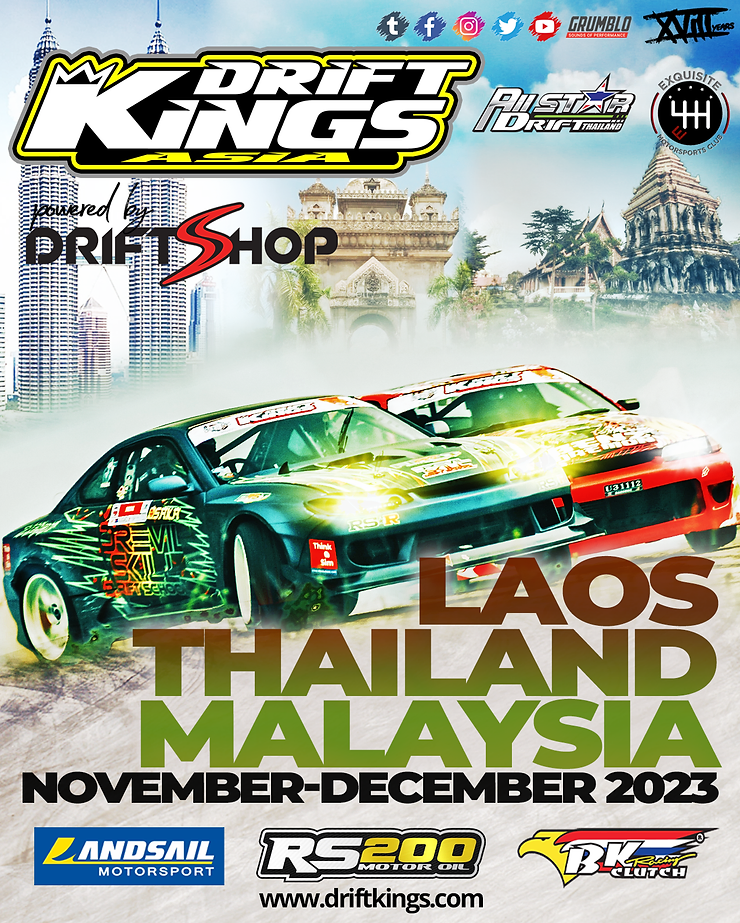 From the steep mountain passes of Laos to the vibrant streets of Kuala Lumpur and the coastal highways of Thailand, drivers and fans alike will be captivated by the breathtaking scenery and electric atmosphere.
Planning and details will come a few weeks before the events.
Partnership information is available here: http://www.driftkings.info