Accomplished drifting competitor Aurimas "Odi" Bakchis has joined the GT Radial Formula DRIFT team to help the tire brand build on its successful 2022 season with six podium finishes.
Aurimas Bakchis drifter profile.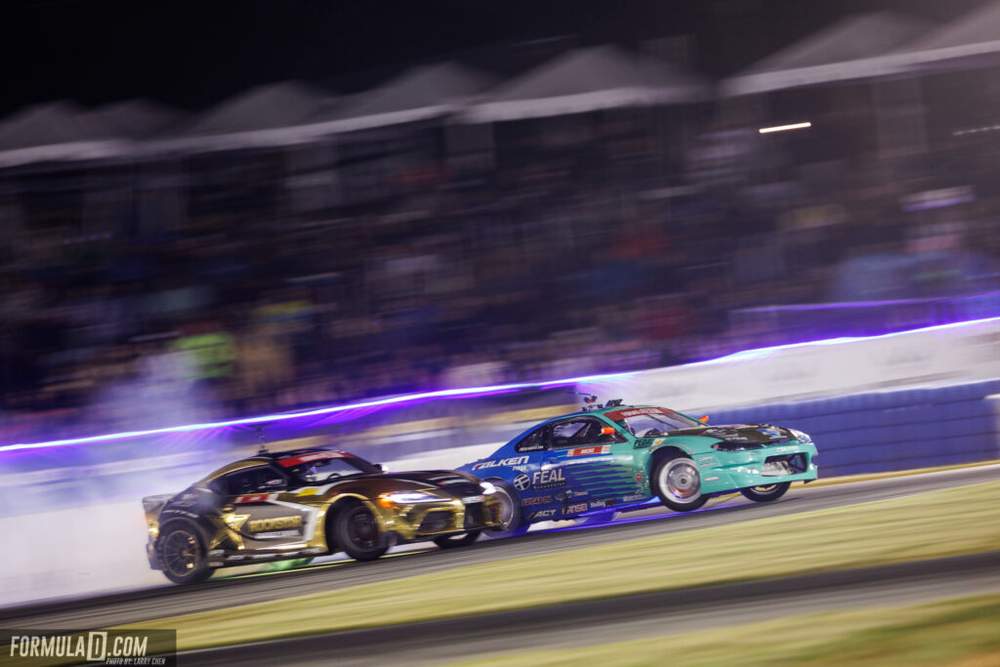 Bakchis has finished in the top five in Formula DRIFT driver points standings five times during his career. He will compete on GT Radial Champiro SX2 RS tires, produced at the Giti Tire passenger and light truck tire plant in Richburg, SC. "I'm excited to partner with GT Radial for the 2023 season," Bakchis said. "I tested the SX2 RS first-hand and was blown away with the performance. Our goals are aligned – to win a championship. It will be a blast to join a group of top drivers competing on this high-quality tire."
Bakchis added, "The fact that the SX2 RS tires are produced domestically is additional motivation – to demonstrate to the world the capabilities of this American-engineered, American-manufactured tire. I'm looking forward to visiting the South Carolina plant myself this season."
"With his proven skills as a driver and commitment to excellence, Odi Bakchis is a great addition to the GT Radial team," said GT Radial Motorsports Manager Mike Meeiem. "He will play a key role in helping GT Radial take the next step in the Formula DRIFT competition."
In the Formula DRIFT PRO Series, GT Radial clinched second position in the 2022 FD Tire Cup, which awards points to the top finishers for each tire brand. After finishing fifth in its first year, GT Radial rose to third in 2021 before securing second in the final round of 2022.
Bakchis has been drifting professionally since 2011 and is now a proven championship contender with multiple events wins. He finished 3rd overall in the Formula DRIFT championship in 2017, 2019 and 2021.
GT Radial has renewed its partnership with Formula DRIFT for another three-year term to provide tires to teams in the PRO Championship. Additionally, GT Radial will remain the Official Tire of the PROSPEC series for up-and-coming drivers for another two years.