Updates on Our International Race Calendar: Slovenia Announcement and Upcoming Thrilling Races in Greece Serres and Cyprus ProSeries Final!
It is with regret that we announce the cancellation of this year's race in Slovenia. Despite our best efforts and extensive planning, unforeseen circumstances have led us to make this difficult decision.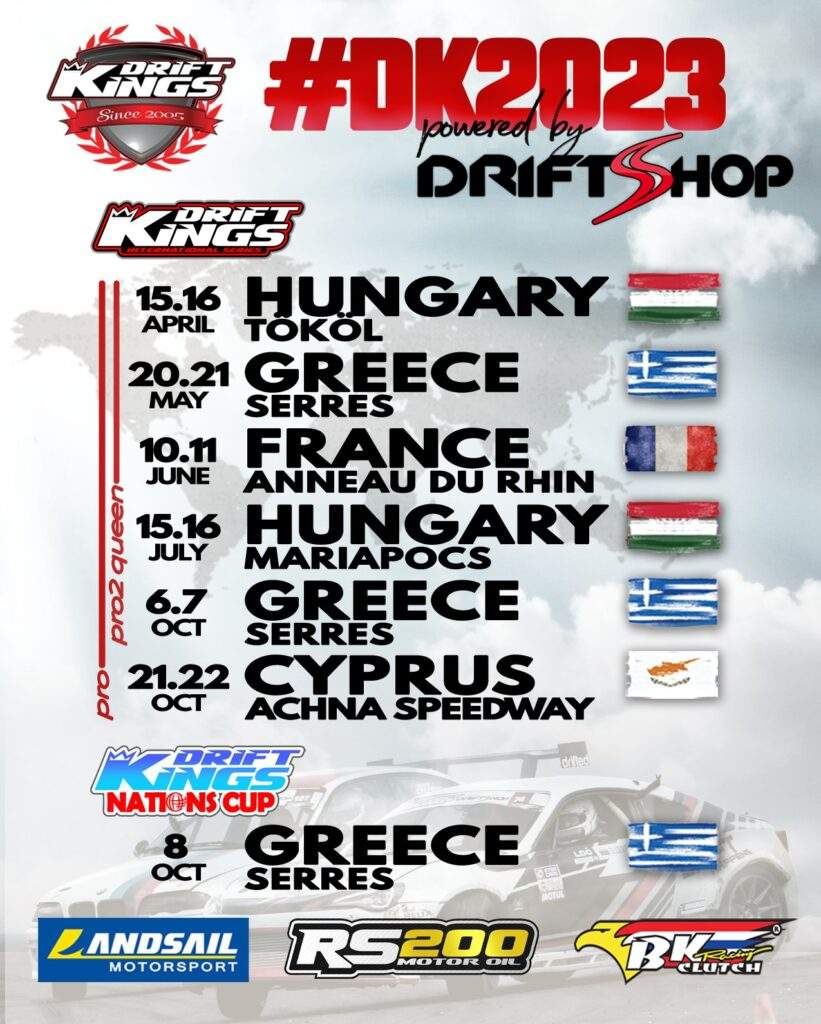 We understand the disappointment this news may bring to our passionate Slovenian racing community. We share in your enthusiasm for the sport and deeply value your unwavering support. Rest assured that our commitment to hosting an exceptional event in Slovenia remains undiminished.
We update the calendar that promises thrilling races in remaining captivating destinations. After an exhilarating race in Mariapocs, our drivers will embark on a journey to Greece Serres, where adrenaline will reach new heights with Pro2/Queen Series finals on Friday/Saturday and the long-awaited Nations Cup first edition on Sunday!
But the excitement doesn't end there! The pinnacle of the season awaits us in the beautiful island of Cyprus as we prepare for the grand finale – the much-anticipated ProSeries Final. With its unique blend of culture, history, and breathtaking views, Cyprus promises to deliver again an unforgettable experience for both racers and spectators alike. This update does not impact races outside Europe.
We want to express our sincerest gratitude to our sponsors, partners, and fans for their unwavering support. Your belief in our vision has been instrumental in driving us forward, and we remain committed to bringing you unparalleled racing thrills!
For further updates and to stay connected with us, please visit our official website, www.driftkings.com and follow our social media channels. Thank you for your unwavering support, and let us embrace the thrilling adventures ahead!
Drift Kings International Series is a renowned motorsport organization dedicated to delivering exhilarating racing experiences to audiences around the world. With a passion for innovation and a commitment to excellence, we strive to push the boundaries of what is possible in motorsports. Through our events, we aim to unite people from different walks of life, creating unforgettable memories and fostering a sense of community since 2005!