The Drift Kings Asia Cup 2023 is definitely shaping up to be a thrilling ride. With South Korea joining the action and Malaysia bringing its classic allure, this year's tour seems to be a promising spectacle.
While the European champions are taking a break until spring '24, it's time to ignite the Drift Kings' spirit once again in Asia! And guess who's joining the game now? South Korea! We've been keeping a close watch on the KDS Korea Drift Series for quite some time, and now it's finally time to hit the tracks in this magnificent country!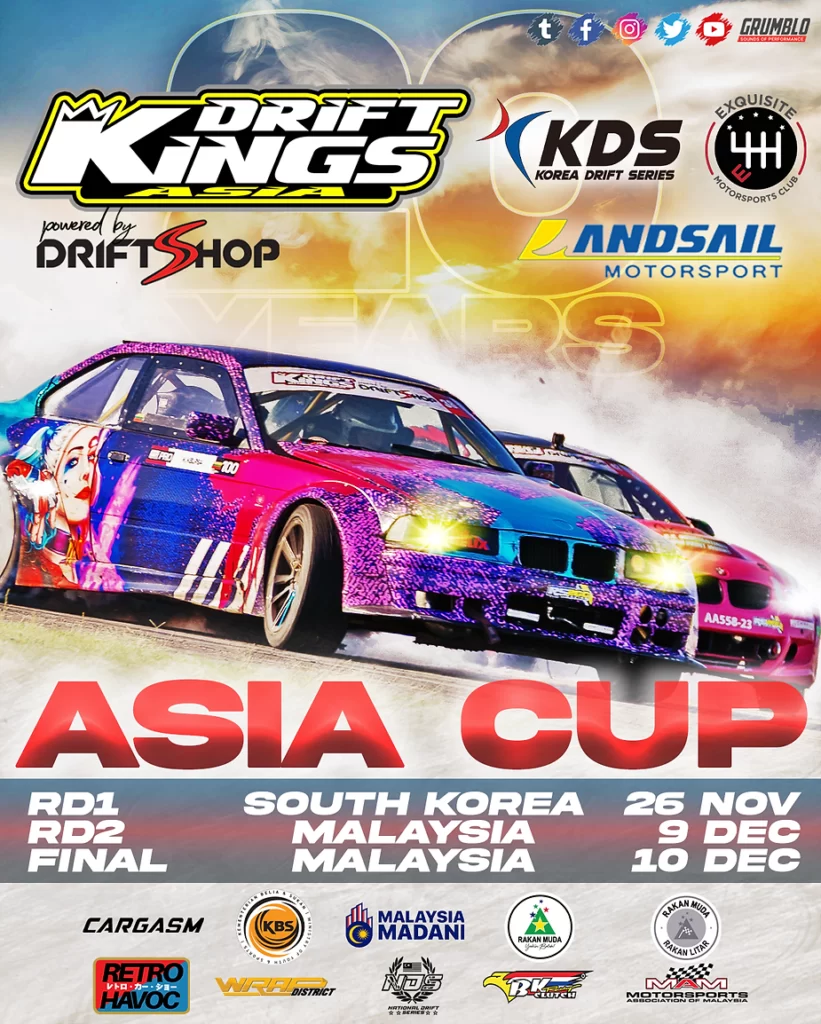 Next up, Malaysia! A true Asian classic! Always welcome us with thrilling drift tracks, an impressive local crew, amazing drivers, and scorching hot weather!
In summary, welcome to the Drift Kings Asia Cup 2023! Word has it that the 2024 Asian tour will be even more exhilarating, but we'll settle that on the road!
See you there, or catch the action live on YouTube. Can't wait to reunite with the old crew!
More details will drop soon, Boom!