The office of the Drift Masters European championship announced the driver's list for the 2023 season. We will find 49 drivers from 20 nations on the list, with one driver yet to be accounted for.
You will find 15 new names compare to the 2022 season. We are missing James Deane, Tor Arne Kvia, Duane McKeever, Andrius Vasiliauskas, Oliver Evans.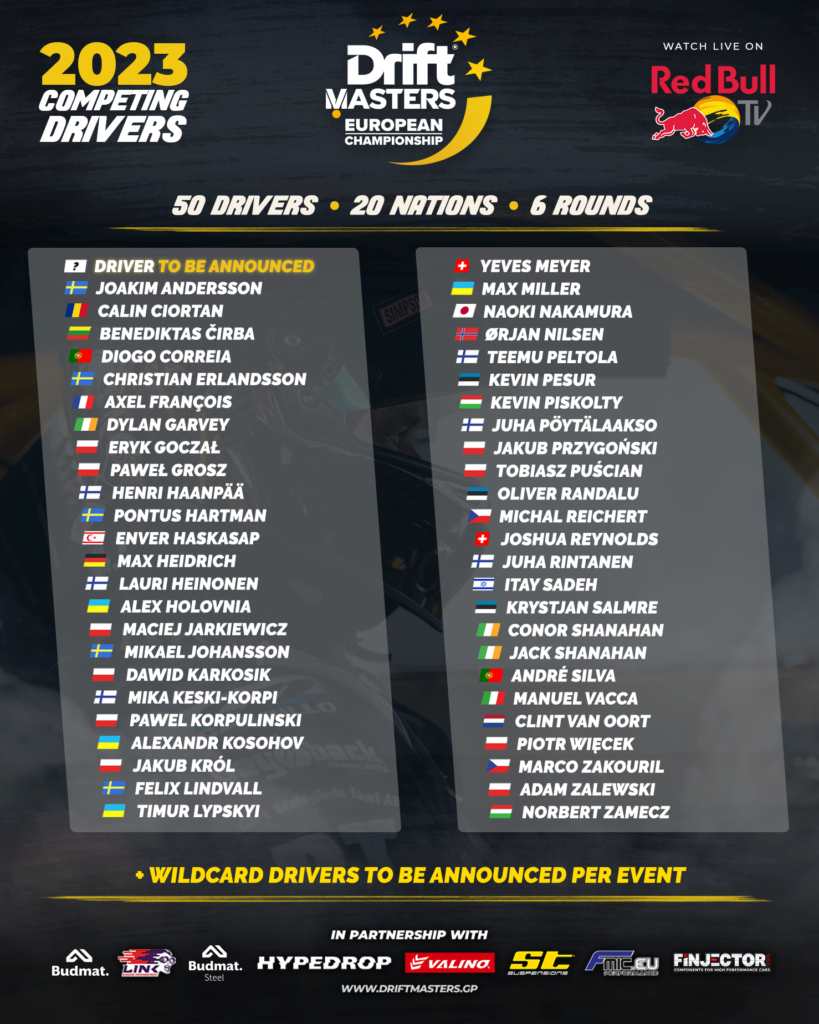 The Drift Masters European Championship (DMEC) is delighted to announce the entire DMEC 2023 season driver grid, which includes 50 drivers from 20 nations. From the reigning champion Piotr Wiecek of Poland to the Japanese fan-favourite Naoki Nakamura, as well Irish brothers Jack and Conor Shanahan, Lithuania's Benediktas Čirba, and so many more incredible drivers, this season's lineup is one of the most exciting and competitive ever assembled in the world of drifting.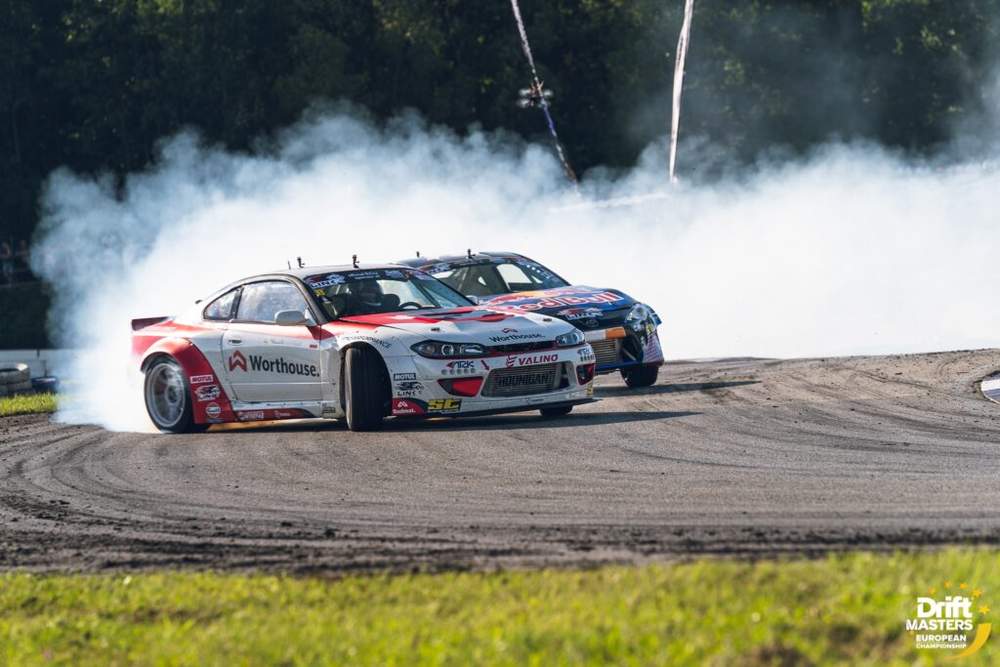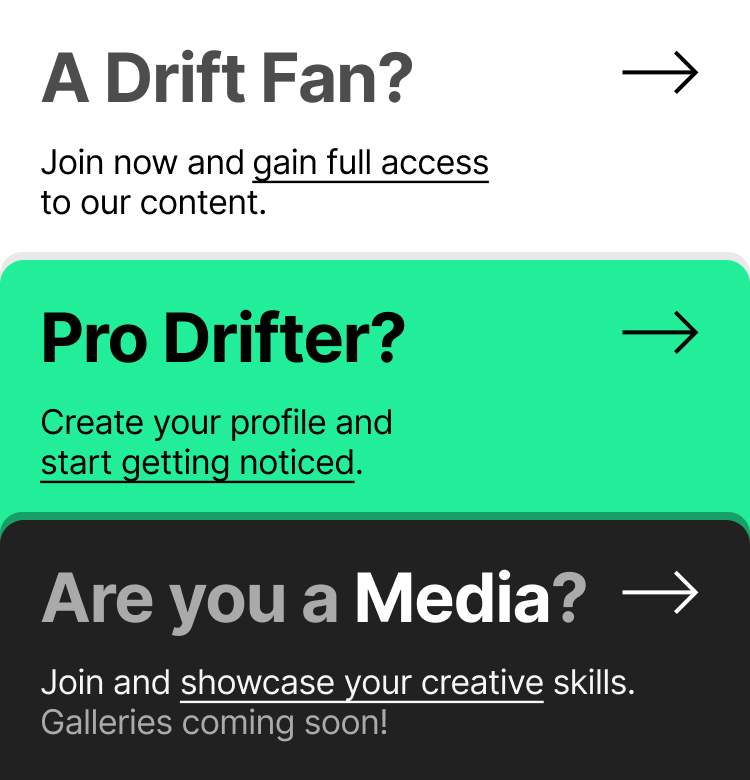 Arkadiusz Dudko, Vice President of the Drift Masters European Championship, expressed his delight at the grid assembled for the season ahead, saying: "This is undoubtedly one of the best and most competitive driver grids we have ever witnessed. Each driver brings their unique skills and style to the sport, and I'm sure they will provide our fans with some hair-raising, edge-of-your-seat action throughout the season and bring about one of the most hotly-contested championship seasons to date."
Additional wildcard drivers will also be announced throughout the coming DMEC 2023 season.