On November 23, legendary Japanese parts supplier and motorsports competitor RS-R will partner with Formula DRIFT and Formula DRIFT Japan to revive one of the first-ever US drift events. Taking place in Irwindale in 2003 and Chicago in 2004, the events originally showcased what drifting was about and brought together some of the best drivers from the US and Japan. The 2023 RS-R Drift Festival will return to Japan, where the sport was born and continue to feature the best drifting from both sides of the Pacific Ocean.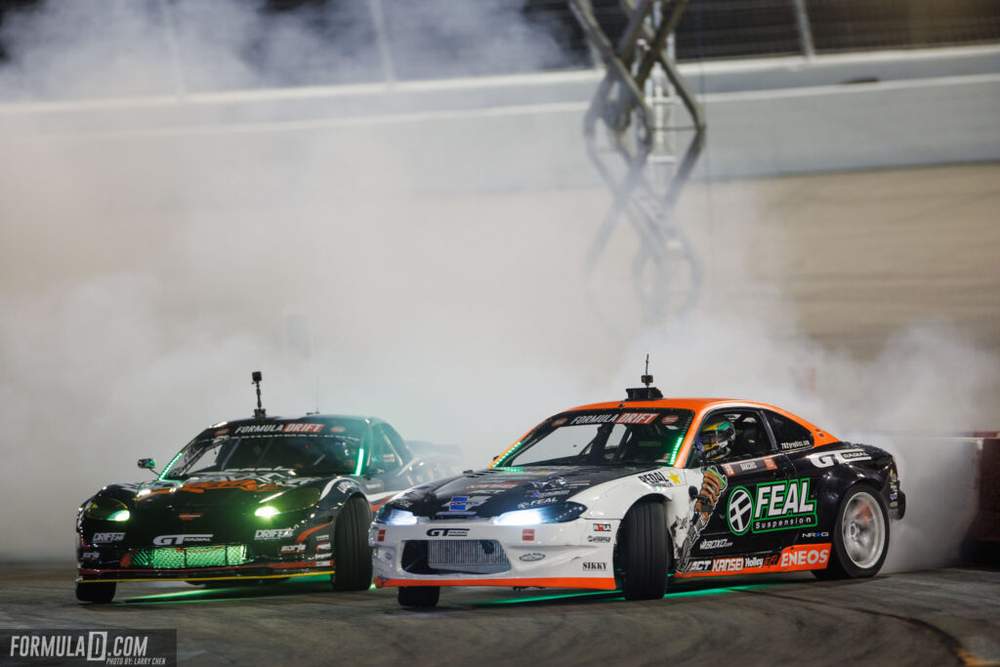 Taking place at the hallowed Suzuka Twin Race Circuit, the RS-R Drift Festival will welcome eight of the world's best drivers. They will be competing for the winner's trophy while also demonstrating their unique drifting style to celebrate the 20th Anniversary of the original Festival.
The drivers representing Formula DRIFT will include three-time FD PRO Champion Fredric Aasbo, Matt Field, Odi Bakchis and Dylan Hughes. While Formula DRIFT Japan will be represented by Max Orido, Nobutero Taniguchi, Yoichi Imamura and Nobushige Kumakubo.
The drivers will compete in a special Initiation Contest to reveal the most spectacular entry technique regarding speed, line and drift. There will also be a traditional Great 8 Competition as well as a Team Drift shoot-out to see which country reigns supreme.
As part of its involvement, Formula DRIFT will provide the free-to-view livestream broadcast, allowing fans around the world to witness the action. For its part, Formula DRIFT Japan will take care of organization and operations on the ground. The livestream will be available via the Formula DRIFT and Formula DRIFT Japan channels, including the home website, YouTube pages and Facebook.
"We're really looking forward to completing our 20th Anniversary season with an event that takes us all the way back to the very beginnings of the sport here in the US," said Formula DRIFT President Ryan Sage. "This will undoubtedly be incredibly nostalgic for those of us involved in or following the sport for the past 20 years and will be action-packed for all the newer fans. We're fascinated to see how far the sport has come in terms of driver skills, team professionalism and vehicle power. I think everybody will be surprised to see how much progress there has been in the past 20 years. Hopefully, fans around the world will tune in to watch what promises to be an epic event."
Please note the 2023 RS-R Drift Festival takes place on November 23 in Japan, which will be November 22 for fans in the United States. You can visit the Formula DRIFT YouTube channel to set a broadcast notification.