Qualifying first with a 91-point run, Aasbo gained three valuable Championship points, narrowing the gap to title leader Field from 14 to 11 points as they go into the competition heats on Saturday.
Masuyama on 88 points and 18 year-old Sorensen on 87 both achieved their best qualifying results to date with very respectable runs.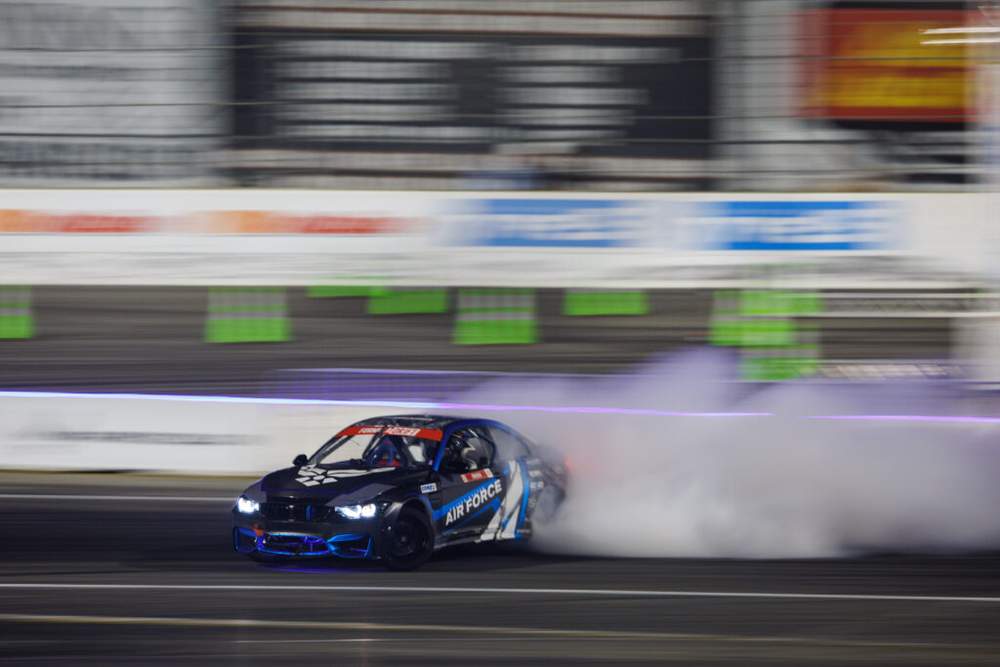 Qualifying fourth, Matt Field (USA) scored no points in K&N Knockout Qualifying driving his Drift Cave / Falken Tire C6 Corvette. He scored the same 87 points as Sorensen but lost out with an inferior style score.
Top Rookie qualifier was Nick Noback (USA) who qualified 20th in the KoruWorks E46 BMW. He sits third in the Rookie title chase behind Mike Power (USA) and Daniel Stuke (USA). All three scored 78 points in K&N Knockout Qualifying but Noback had the superior style points.
35 drivers attempted to qualify for the Top 32 competition heats, which meant three would be eliminated. After the Knockout Qualifying Format (KQF), Kazuya Taguchi (Japan), Taylor Hull (USA) and Trenton Beechum (USA) took an early bath.
Even before the competition began, Toyota had amassed enough points to claim the 2022 Formula DRIFT Auto Cup title thanks in particular to powerful performances from Aasbo, Ryan Tuerck (USA), Ken Gushi (Japan) and Kazuya Taguchi (Japan).