The Drift Masters event in Latvia gave us not only a new championship leader. Our team gathered interesting facts about round 4 at the Bikernieki circuit!
Qualification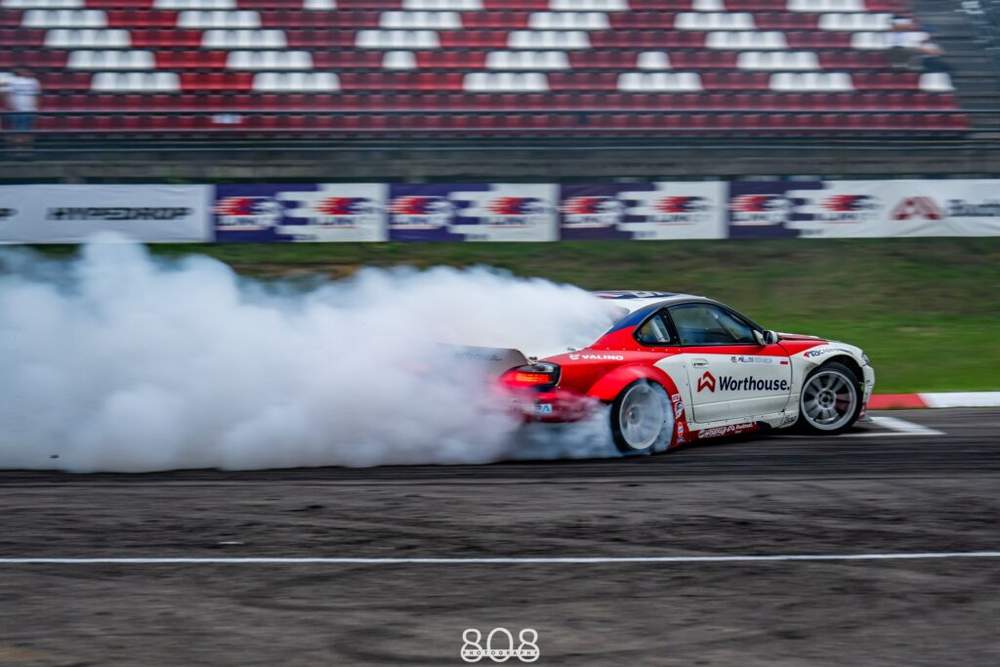 One of the standout performances of the current Drift Masters season was Piotr Wiecek's qualification score of 98 points.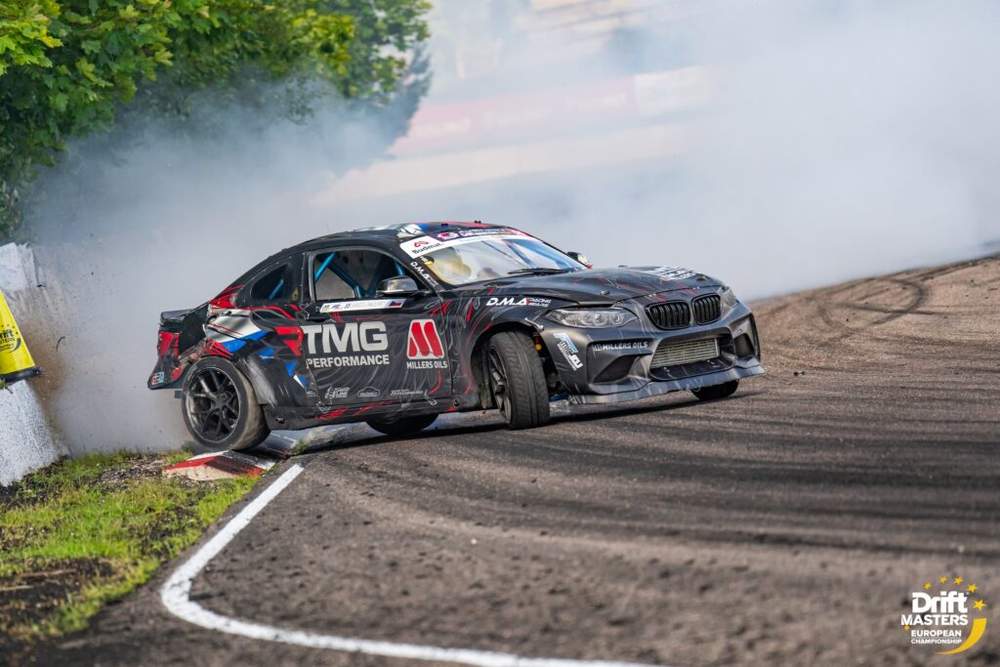 Many drivers also achieved their personal bests, such as Eryk Goczal, Jakub Krol, and Kevin Pesur with 93 points, Pawel Korpulinski with 91 points, and Jakub Przygonski and Marco Zakouril with 90 points. Other notable scores include Adam Zalewski, Clint van Oort, and Diogo Correia with 89 points, Juha Poytalaakso with 88 points, and Michal Reichert with 86 points.
It's worth noting that Eryk Goczal, Jakub Krol, and Kevin Pesur had their best qualification performance in DMEC history.
Additionally, Joshua Reynolds and Timur Lypski debuted in the Drift Masters European Championship. Overall, the Bikernieki circuit had an average qualification score of 77.72 points, which is the highest of the season.
Tandems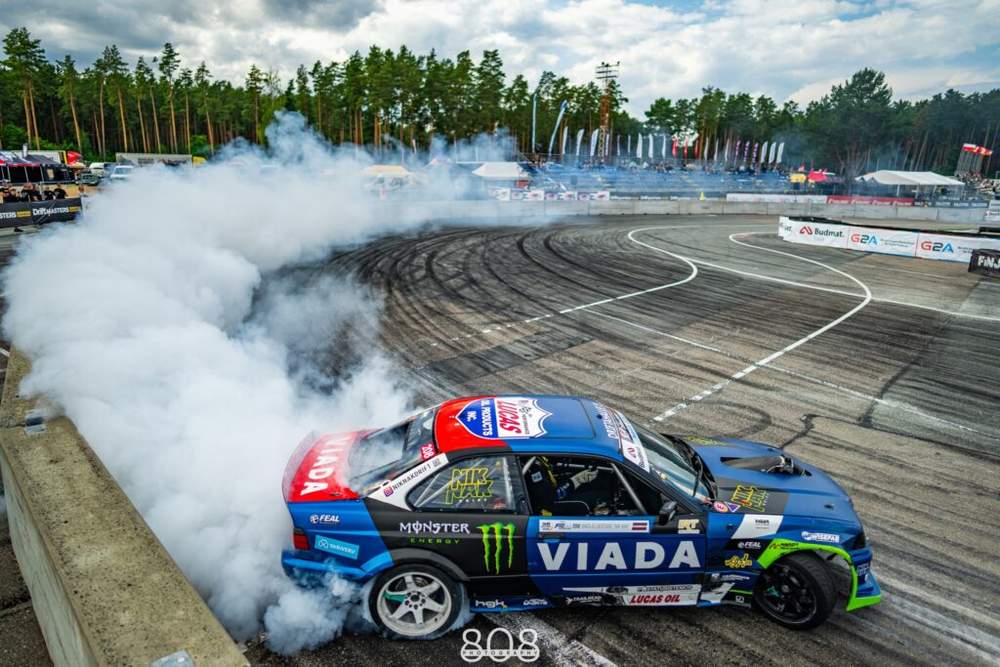 Nikolass Bertans qualified only 32nd but managed to advance to the final. It's only the third time in Drift Masters history that the top qualifier is knocked out in the Top 32.
NikNak scored his first podium in DMEC and is the 27th man to get a trophy.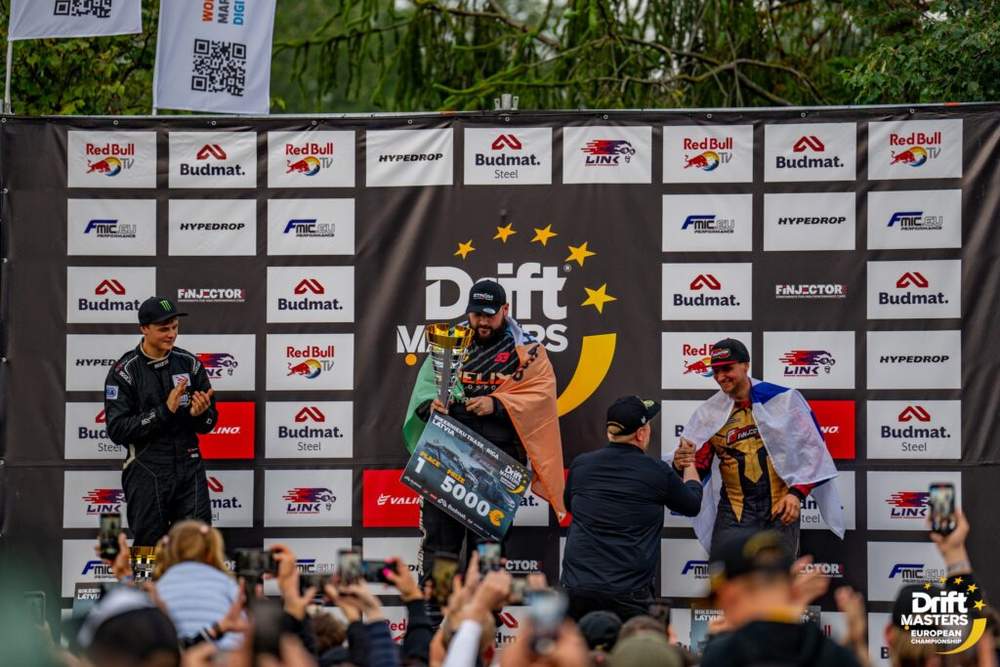 Jack Shanahan claimed his 4th victory in the competition. Now he is equal with his brother Conor, James Deane and Piotr Wiecek – 6.
Juha Rintanen scored 3rd podium, other and second this season.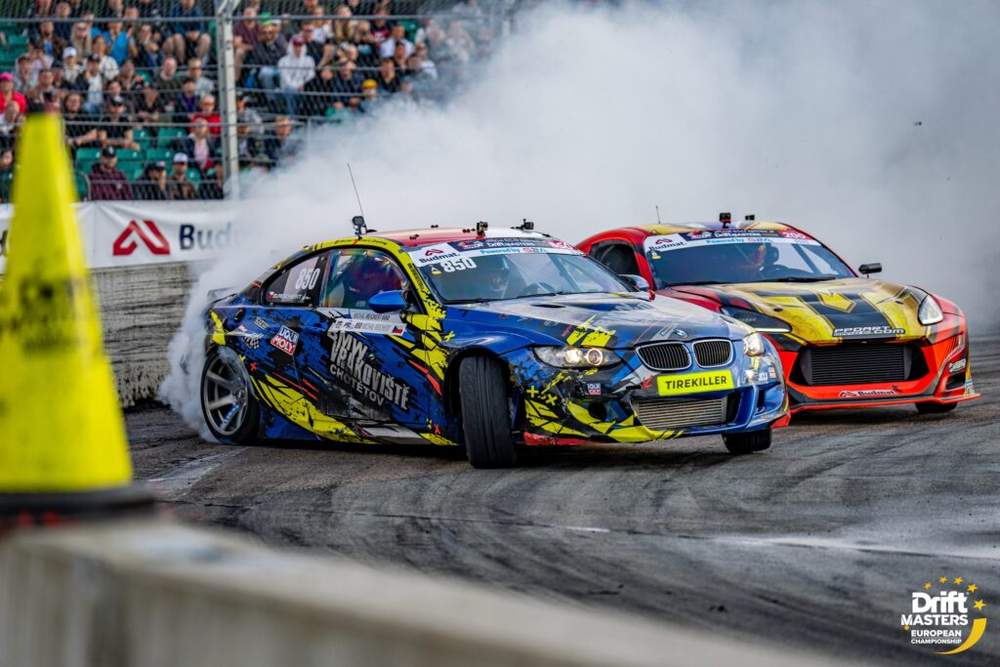 It looks like Michal Reichert enjoys the Bikernieki circuit – a drifter from Prague repeated his best result in Drift Master history. He got into the Top 8.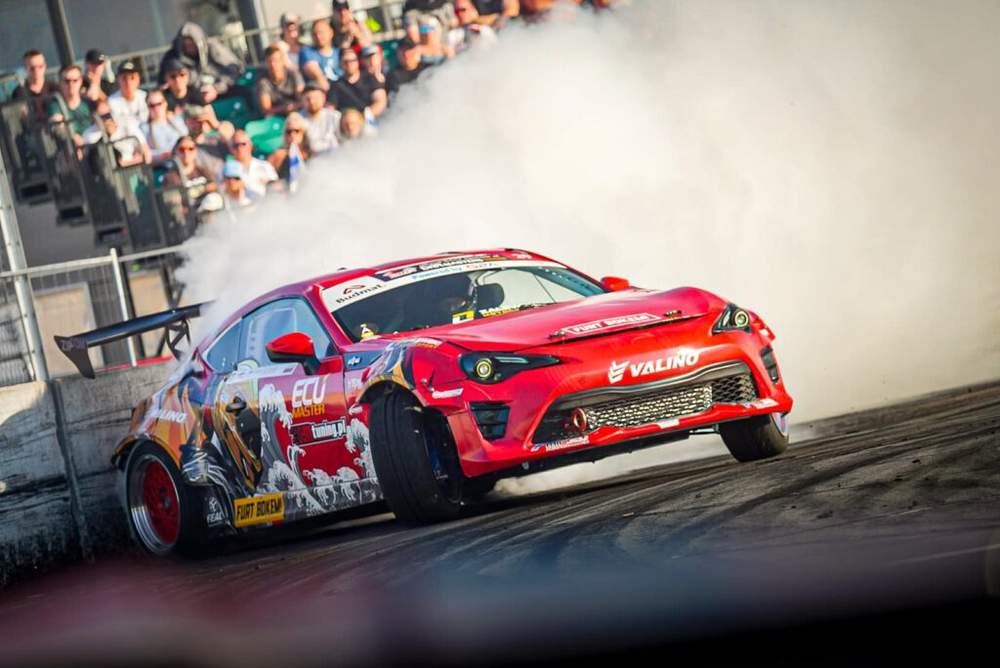 Adam Zalewski's tragic season continues – the Pole driver was again eliminated in the Top 32. In 2018, he was 2nd overall, and two years ago – 4th.
For the second round in a row, Jakub Przygonski was eliminated in the Top 32 by Benediktas Čirba. Also, neighbours there battling in the Top 32 in Ferropolis last year – due to Toyota engine failure, Benediktas got bye run and advanced to the Top 16. Benediktas beats Kuba by 3:0!
Drifter profiles: https://drift.news/drifters/
Championship standings: https://drift.news/dmec-2023/