Whenever we´re talking about European drifting, Drift Masters European Championship and Drift Kings International Series come quickly to mind. Asking any drift fans who are among their favourites, two names will definitely drop – Conor and Jack Shanahan!
Both are already stars in Europe and beyond by the age of just 17 and 21 years. But who are the guys who follow their traces right now? We will answer that question as we get in touch with many young guns who try to dominate the national championships, international and ultimately, their very own idols.

Peter Striesenow
Fionn Roche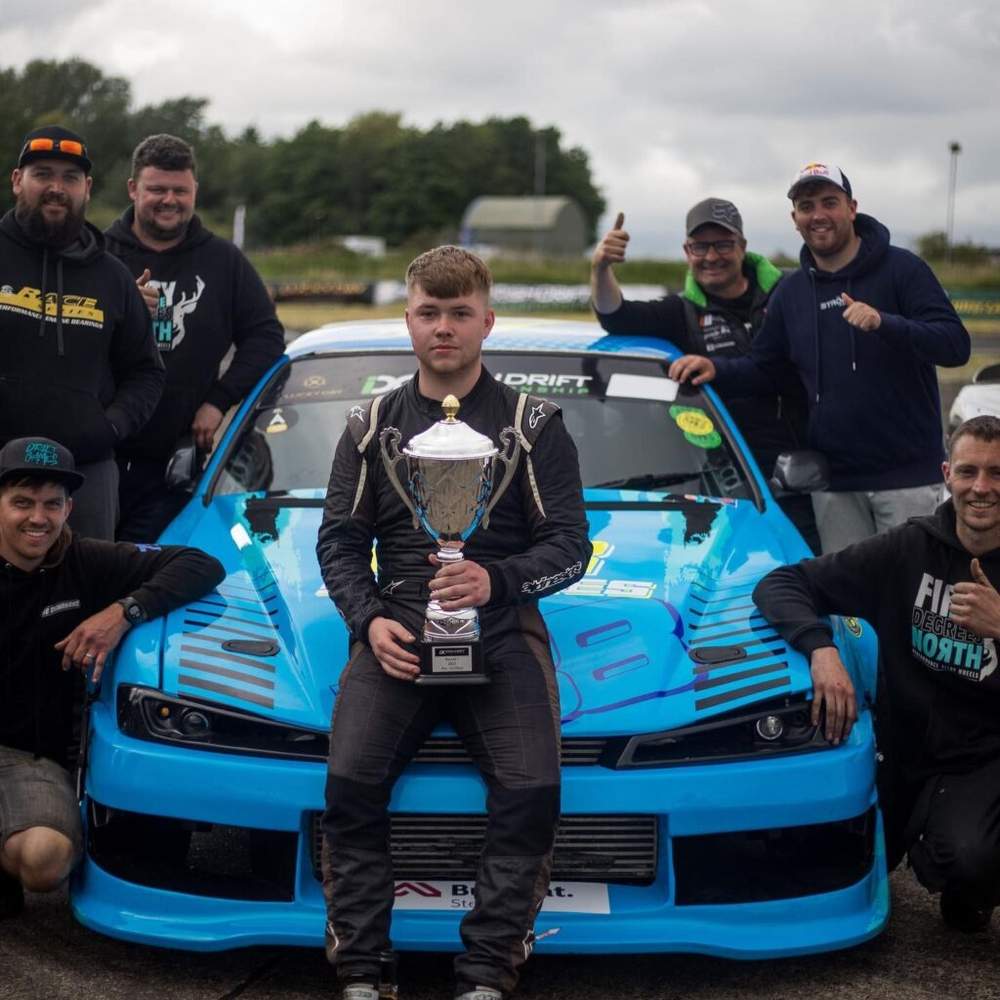 Talking about the Shanahans, one guy definitely runs under anyone's radar, Fionn Roche. At just 19 years of age, young Irish Fionn holds close relations with the Shanahans, and they´re even among his sponsors. He gets into the sport after seeing videos and clips online. "From that moment, I wanted to do drifting, so we bought a car. […] and the Shanahans, we´re pretty much teaching me and helping me in any way possible to improve my driving." Just 3 years in the sport, his success "is hugely influenced by The Shanahans" as they´ve given him "knowledge along with driving which is needed to do well in this sport". Fionn has now won several trophies, and this year will be no different for him, as he is on fire to win his first-ever professional championship.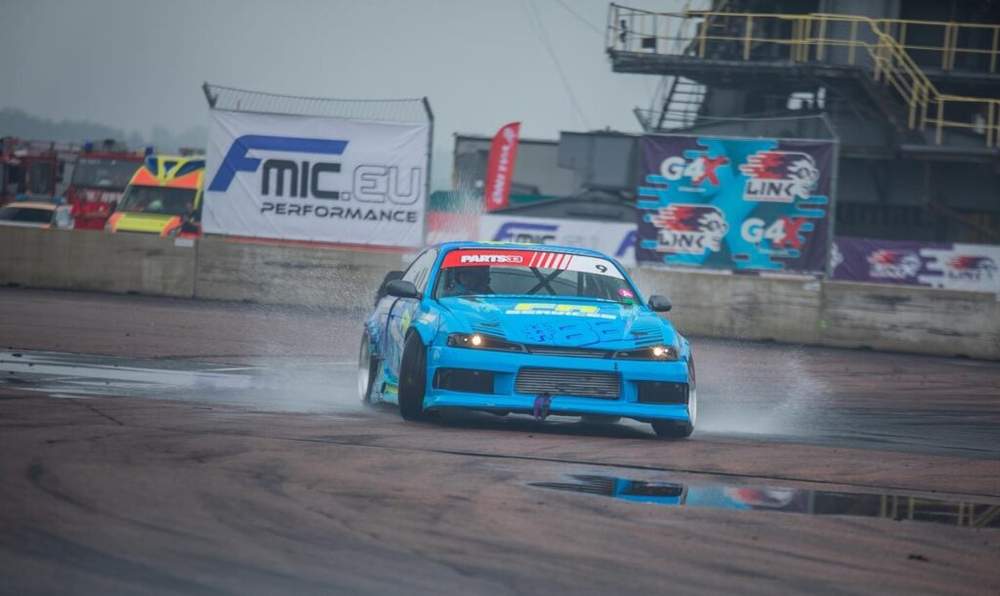 Can you tell us a little about the car you´re using and what modifications do you have in mind for upcoming seasons?
– The car I'm driving at the moment is a Nissan S14. Under the bonnet is a HKS 3.4 litre 2JZ, running around 760 horsepower. We don't have any modifications in mind for the S14, but we might have something special planned in the next year or so.
The season in IDC is underway. What are your feelings about your campaign there and the current season overall? What can you achieve this year?
– IDC is going great this year. I'm really happy with how it's going, as I'm currently leading the championship after taking first place in round 1 and finishing in the top 8 in round 2. Fingers crossed, I can maintain this lead, as I've always wanted to win a championship since I started drifting.
I saw your performance last year at Iron Drift King (Germany), which earned you a podium. How did that feel against so many pro-drifters of different countries?
– Iron drift king last year was really cool. I went there with little to no expectations of getting a result, and after getting only 2 laps in practice, my hopes weren't high. Although the car wasn't running properly, things actually fell into place perfectly, and I managed to finish P3. It was a surreal experience as I had never competed in an event with that much different drivers from around the world.
Will you be competing more on foreign soil in future? Is a whole Driftmasters-season an option for you? What are your goals for the future?
– For the future, of course, drift masters are the aim as always. Drift Masters has the best drivers in the world, and I would love to compete there. That is pretty much my goal for the future to reach drift masters, and it would be pretty cool to compete alongside Jack and Conor for the full season.
Thank you very much for your time.
– No problem.