After an off-season that felt like an eternity due to the building excitement, the Drift Masters European Championship roared into action this weekend in Ireland's Mondello Park. A field of 50 drivers from 19 nations made the journey to the Co. Kildare circuit, but it would be Polish driver and 2-time back-to-back reigning champion Piotr Wiecek heading home the happiest as he overcame a stacked and extremely-talented field of drivers to take the top spot on the first podium of the season.
Delighted in taking his first win of the season, Piotr said, "I'm absolutely delighted to have taken the win here at Round 1. It was a difficult weekend, and the competition was tougher than ever, so coming out on top was incredible. I have to thank my team and partners, who have worked tirelessly to keep the car at its best all weekend and ensure that we were in the best possible position to compete. Without their support, none of this would have been possible."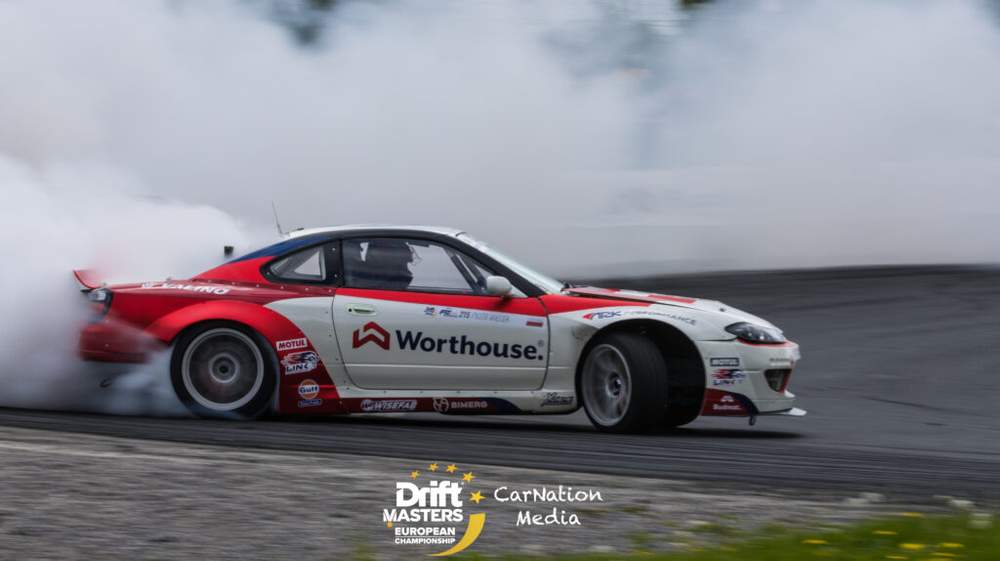 After a 7th place qualifying finish during yesterday's qualifying session, some might have thought Piotr's start to the season wouldn't be the dream start he would hope for. His first battle of the 2023 season would see him face off against Dutch driver Clint Van Oort. However, Wiecek would show us why he's a 2-time champion and prove too strong, seeing him progress to a battle versus fellow Polish driver Kuba Przygonski in the Top 16.
That Top 16 battle would be one to remember, with both drivers giving it their absolute all in one of the most aggressive battles we were treated to all weekend. However, the champ would once again prove his worth, moving on to a dream Top 8 battle against last year's second-place finisher and hometown fan-favourite Jack Shanahan.
That very Top 8 battle would be another one to delight the fans, but Wiecek would be the one moving on the happiest, with Jack Shanahan, unfortunately, throwing it away at the last hurdle in a wild battle, seeing Piotr progress to a Top 4 battle against Jack's own younger brother and last year's third-place finisher, Conor Shanahan.
If ever there was a run to show just how good Piotr Wiecek is, it would be that very Top 4 battle with Shanahan. Conor would barely put a foot wrong, but Wiecek would arguably pull out his best runs of the weekend, putting it right on Shanahan's door to earn himself a spot in his first final of the season.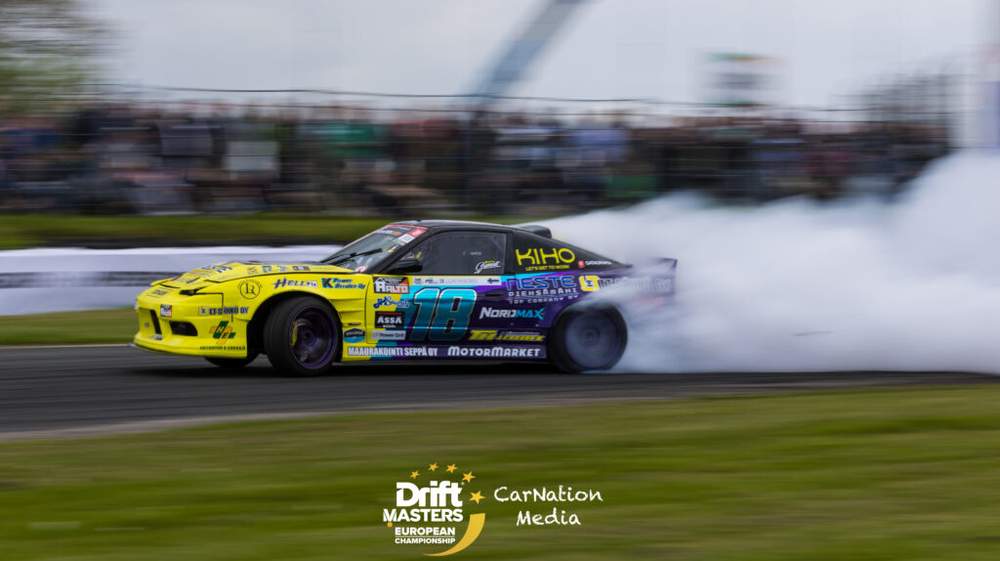 The blisteringly fast Finnish driver Lauri Heinonen is facing off against Wiecek in the final. Heinonen would return this year with a mere 300 horsepower increase over last season to claim his place in his first-ever DMEC final. It wouldn't be an easy road to the final, as he would have to overcome Sweden's Christian Erlandsson, Ireland's Dylan Garvey, Hungary's Kevin Piskolty and Ireland's Duane McKeever to claim his place there, but he did just that and truly deserved it.
Having been the higher qualifier, Wiecek would lead first, and Heinonen would be the one to give it his all, going closer than we'd seen him go all weekend long. However, it wasn't to be for the Finn, as he would push just a touch too hard in his lead run, going off the track to gift Wiecek his first win.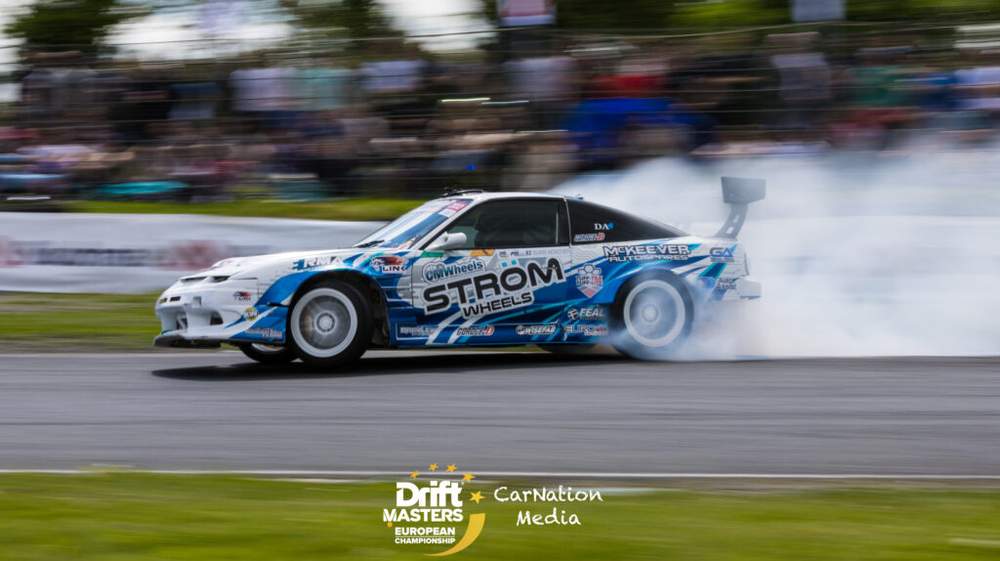 Irish driver Duane McKeever would round out the podium in third place, as he would fix a clutch in just minutes and get back out in time to overcome fellow Irishman Conor Shanahan, who heads into Round 2 with his first points on the board.
So with Round 1 and the first points of the season now in the books, our attention turns to Sweden's Drivecenter Arena for Round 2 of the 2023 season on June 9th & 10th, as we progress towards the biggest ever season finale Drift Masters has ever seen in Poland's PGE Narodowy on September 15th & 16th.