The wait is finally over, as the most highly-anticipated season of the Drift Masters European Championship ever got underway today in Ireland's Mondello Park, as we started along the road to our incredible season finale in Poland's PGE Narodowy on September 15th & 16th.
The off-season has been filled with anticipation and excitement, with many new cars and drivers joining the championship grid, including Japanese fan-favourite Naomi Nakamura, but after all of the anticipation today, the focus shifted to the tarmac here in Mondello Park, where 46 of the best drifters from across the globe battled it out to see who would take the Top 32 places in qualifying to progress to tomorrow's battle action.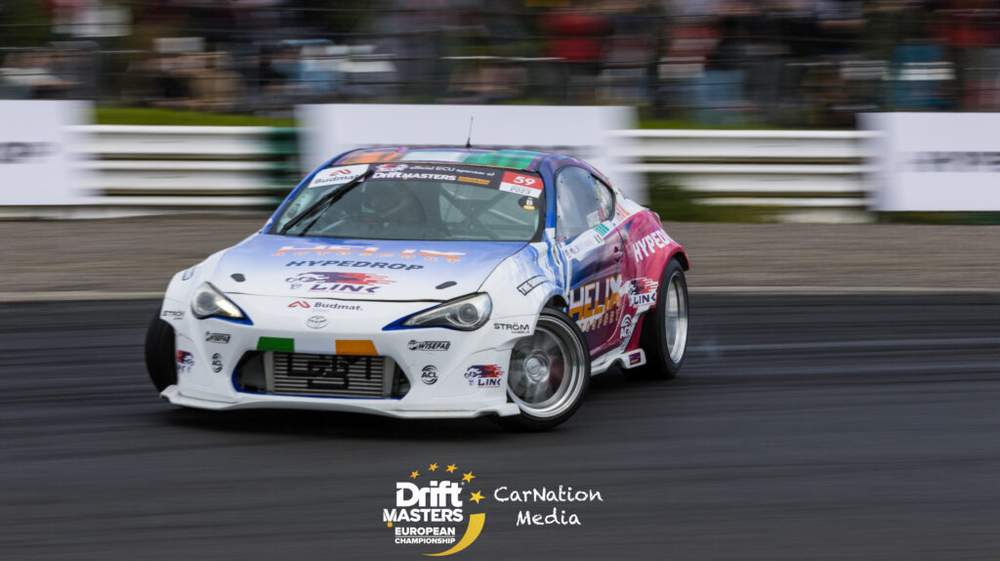 After the dust had settled and the rain had fallen (and fall it did), it would be Irish driver James Deane, returning as a wildcard driver to Round 1, leaving the circuit happiest as he emerged as our first top qualifier of the season, with a very impressive 96-point run. James' run was nothing short of full commitment, even with the rain making things difficult for our drivers, as he wowed both the judges and the crowd alike to take the top spot on the qualifying leaderboard.
Fellow Irishman and last season's second-place overall finisher Jack Shanahan would be the one finishing the day in second place, laying down a very precise and no holds barred 94-point run on a soaking wet track to take home second. Jack's run showed us exactly what it was that earned him a second-place finish in 2022 and why he is definitely in the fight for the championship already this season.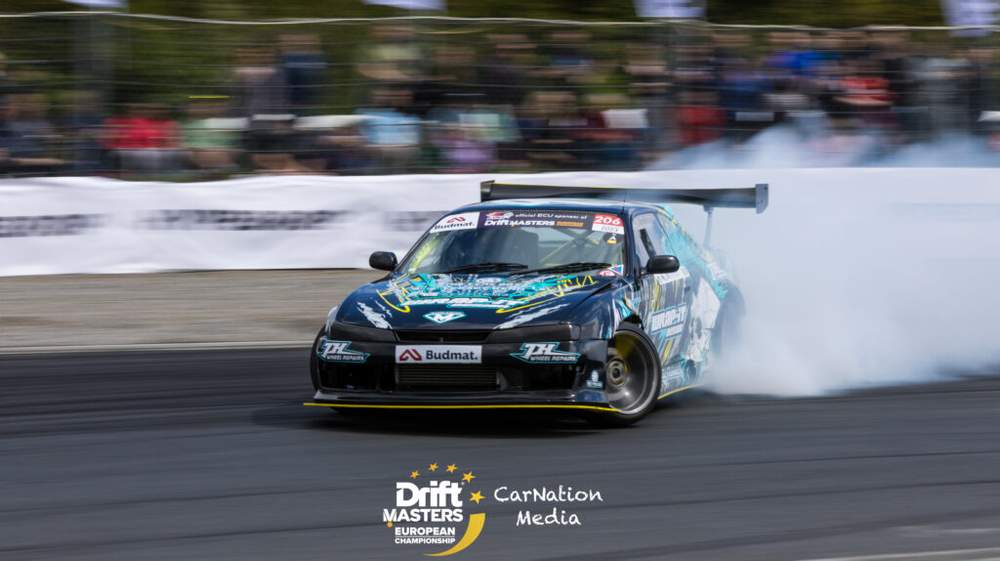 And after a third-place overall finish last season, it would be Jack's younger brother Conor Shanahan rounding out our top 3 qualifiers today by also putting in a 94-point run on the highest of his 2 runs, just losing out on a second place to his brother who scored a higher backup run, but still putting himself in a fantastic position for tomorrow's battles.
Irish driver and newbie to the Drift Masters grid Dylan Garvey would earn himself a dream fourth-place finish in his first DMEC qualifying session, with ever-aggressive Norwegian driver Orjan Nilsen coming home in fifth.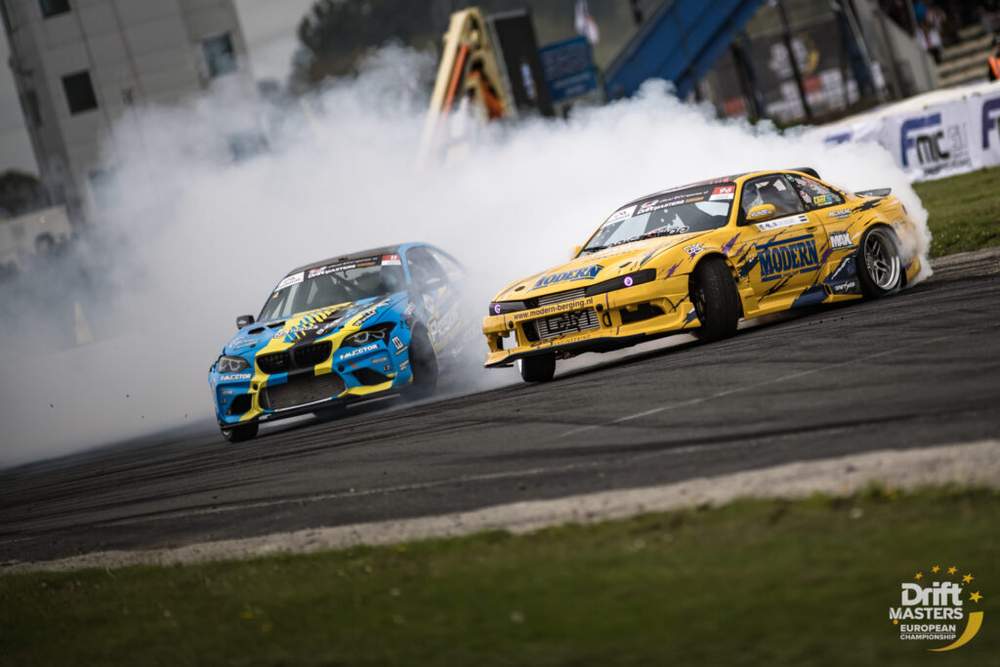 So that's our first qualifying session of the season in the books, but the action is far from over here in Mondello Park. Fans can look forward to even more excitement tomorrow as the championship moves to our first Top 32 Battles of the season, which kick off at 11.30 am local Irish time.
The battles are where the real action takes place, as today's 32 highest-scoring drivers will go head-to-head in thrilling battle action to see who will claim maximum points for the first time this season.
If you're in Ireland, there's still time to get your tickets from www.mondellopark.ie to come down and witness the action in person tomorrow. However, if you can't make it to the Co. Kildare circuit, don't forget that all of tomorrow's battles can be watched live exclusively on Red Bull TV. Now check out today's overall Top 32 Qualifying results and tomorrow's Top 32 battle bracket below.