In a stunning display of both talent and speed here in Sweden, Finnish driver Juha Rintanen emerged victorious for the first time at Round 2 of the Drift Masters European Championship (DMEC) held at the Drivecenter Arena in Fallfors, Sweden. Rintanen's incredible performance had the Finnish fans on their feet all day long as he outshone and outpaced his rivals and clinched the win at the end of an extremely unpredictable weekend, overcoming Irish driver Duane McKeever in a thrilling final battle.
Duane McKeever, who would finish second place for the second year running at this circuit, gave it everything he had all weekend long and kept the fans and the rest of the grid on their toes. Although falling just short in the final battle, McKeever displayed tremendous sportsmanship and acknowledged Rintanen's deserved victory by congratulating him when the decision was made.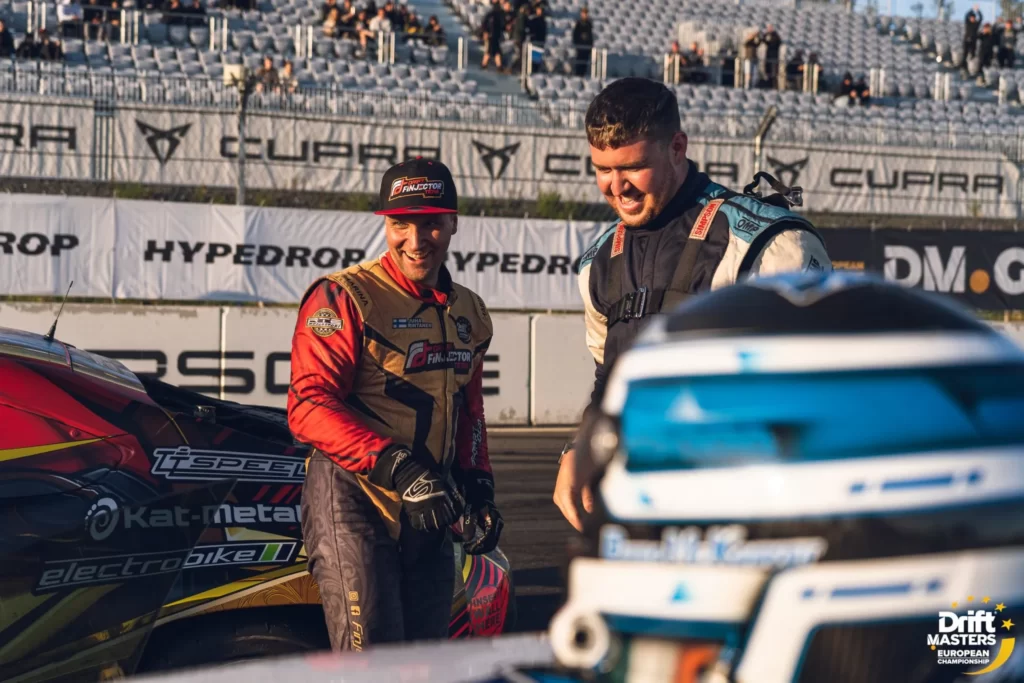 In a fierce play-off battle, Japanese driver Naoki Nakamura showed that he had definitely overcome his Round 1 disappointment and mechanical issues, as he showcased his famous Japanese flair, ultimately securing the third-place finish as he pulled off a masterclass chase run against Polish driver Kuba Przygonski, giving the fans here in Sweden and watching on online exactly what they wanted to see.
The event was not without its fair share of unpredictability, as some of the series' biggest names faced unexpected exits in the earlier stages. Kalle Rovanpera, the reigning World Rally Championship (WRC) champion, suffered an unexpected exit in the Top 32 stage against Swedish wildcard Viktor Wettemark, showing just how unpredictable the series can be. Additionally, former Drift Masters champion Adam Zalewski encountered mechanical issues, preventing him from participating in his Top 32 battle.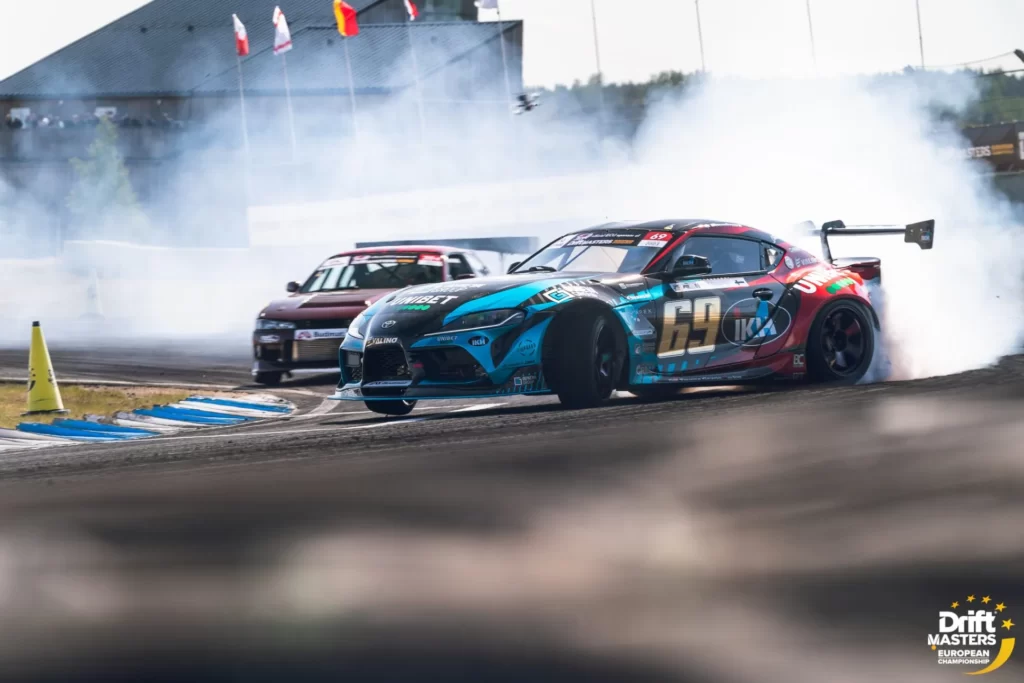 Irish drivers Conor Shanahan & Jack Shanahan would also see their championship hopes take a bit of a hit, with Conor going out to yesterday's first-place Qualifier, Finnish driver Lauri Heinonen, with his brother Jack Shanahan, then going out to our eventual winner Juha Rintanen, making it 1-1 between the pairing this season.
However, the most shocking upset of the event unfolded when current championship leader and reigning DMEC champion Piotr Wiecek was eliminated at the Top 32 stage by Ukrainian driver Alex Holovnia in what was deemed an uncharacteristic mistake by the Polish driver. This unexpected turn of events has dramatically reshaped the championship standings, setting the stage for an even more intense battle in the four remaining rounds.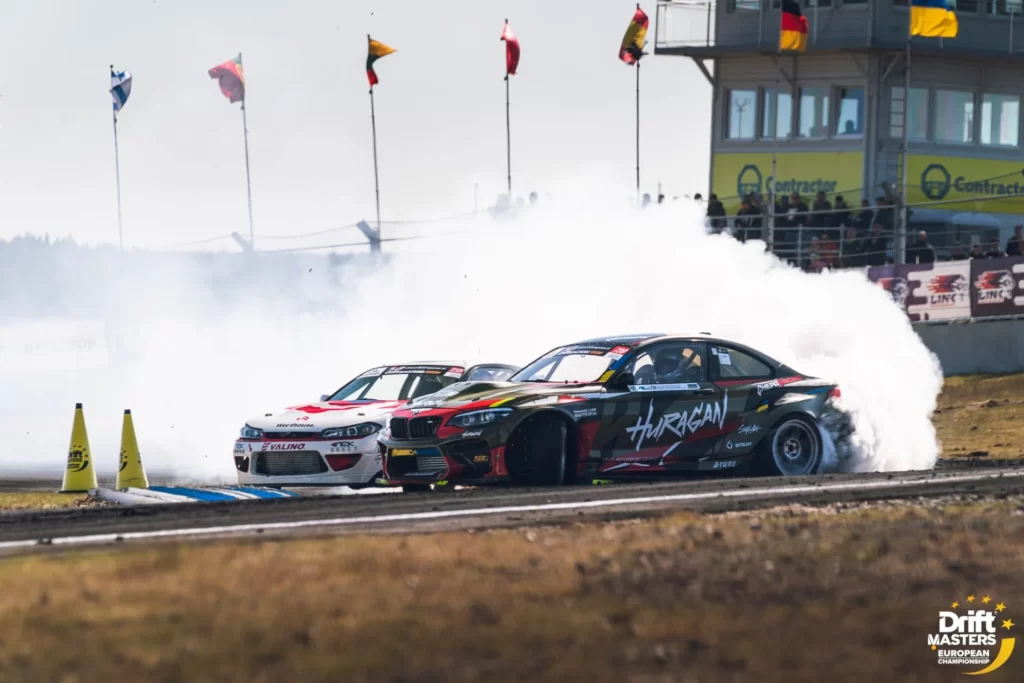 With Round 2 now confined to the history books, the Drift Masters European Championship makes its way to Finland's Power Park on July 7th and 8th. As the series progresses along the "Road To The Finale," fans can anticipate more insane battles and unpredictable results as we see who will take home the top spot in Round 3. But don't forget, the championship will come to an end at Poland's iconic PGE Narodowy in Warsaw on September 15th & 16th, promising an unforgettable finale to this exhilarating six-round championship.
Current Top 5 Championship Standings:
1. Duane McKeever (IRL) – 165 pts.
2. Lauri Heinonen (FIN) – 144 pts.
3. Juha Rintanen (FIN) – 135 pts.
4. Piotr Wiecek (POL) – 125 pts.
5. Jack Shanahan (IRL) – 103 pts.
Qualification