LZ celebrated his first-ever Formula DRIFT podium with a win in his RTR Vehicles Ford Mustang RTR Spec 5-FD, which he's sharing this season with team leader Vaughn Gittin Jr, each competing in four rounds.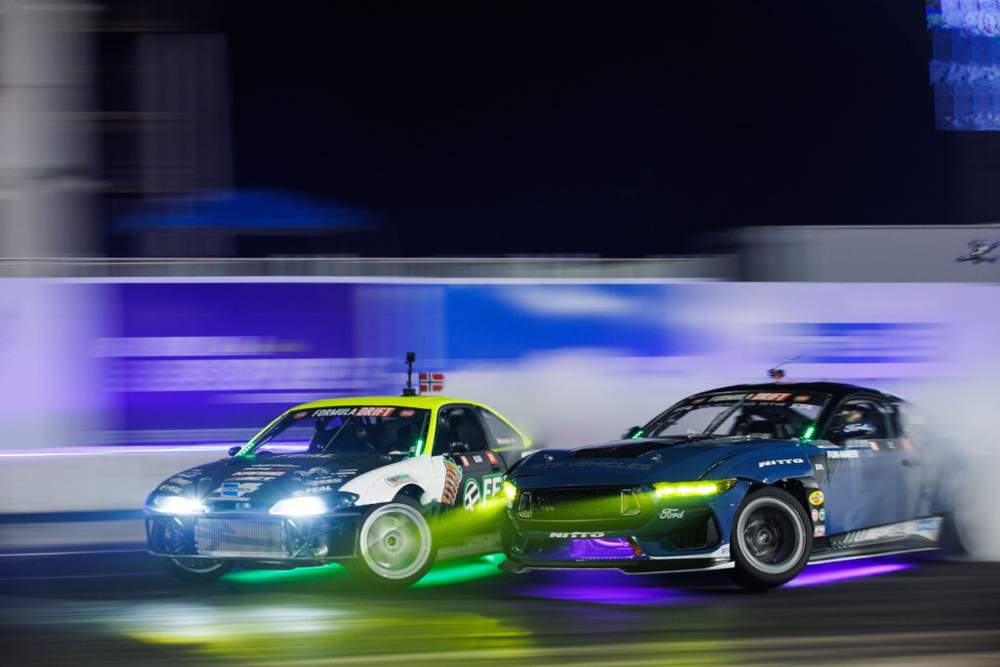 With comparatively little competitive seat time between them, there perhaps wasn't an expectation for LZ or Gittin Jr to excel. However, RTR Motorsports has now won three rounds in a row this season, with LZ being the third of four RTR drivers to win. The only teammate not to claim victory is three-time FD PRO Champion James Deane (Ireland)
LZ eliminated RTR teammates Chelsea DeNofa (USA) in the Top 16 and Deane in the Final 4 on his way to the win. By scoring 100 points, LZ bounced from 31st to 13th in the FD PRO Championship table despite only competing in two rounds.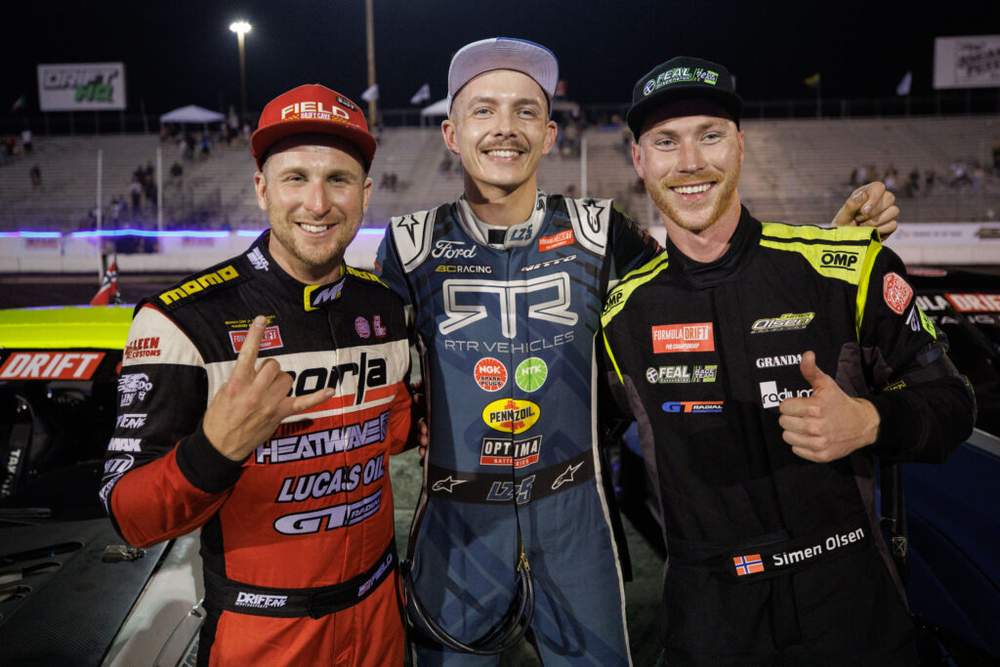 The 2023 season has crowned four winners from four rounds – Matt Field, Vaughn Gittin Jr, Chelsea DeNofa and Adam LZ – mimicking the 2022 season that saw seven winners in eight rounds.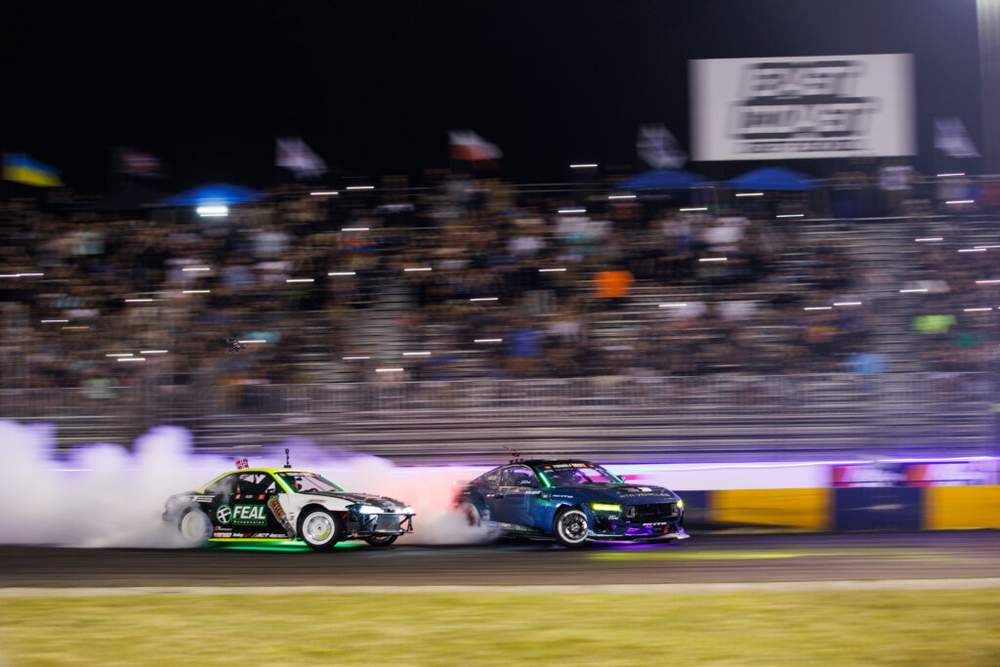 Second place Olsen almost claimed his maiden victory in a Final that went to One More Time as the judges struggled to separate the driving prowess of LZ and Olsen. Having switched from a Toyota to drive the Feal Suspension Nissan S14.9 this season, Olsen has remarkably adapted to the new car. He jumped from 14th to fifth in the title race
By finishing third, Field gave his Championship aspirations a significant boost as his rivals were eliminated prematurely, returning Field to the FD PRO Championship lead with a 41-point cushion over Aasbo.
The defending and three-time champion, points leader and top qualifier, Fredric Aasbo (Norway), was jettisoned from the Top 32 heats in a shocking result. He struggled in challenging track conditions following an earlier rain shower. The Rockstar Energy Toyota GR Supra driver made an error chasing Ken Gushi (Japan), which required a significant correction. The mistake impacted Aasbo's Championship chase, dropping him to third on equal points with DeNofa.