The top qualifier was triple FD PRO Champion and current points leader, Aasbo, who set an impeccable 94-point run. This represents the Norwegian's best qualifying position of the year, and fans will be watching to see if he can convert it into his first 2023 Round win.
Second-place Tuerck, Papadakis Racing Toyota teammate to Aasbo, scored 92 points to underline his raw ability. However, the GR Corolla driver sits tenth in the Championship table arriving in New Jersey, despite qualifying first in Long Beach and Orlando. Only time will tell if Tuerck can convert qualifying success into competition victory.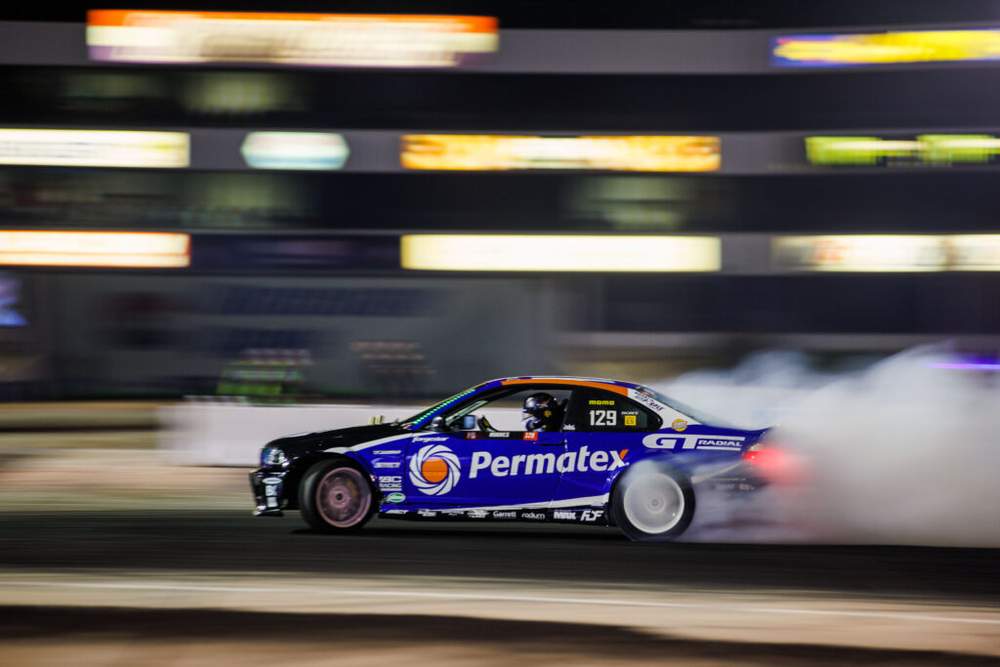 Hughes claimed third place with an 89.6-point score, narrowly beating Matt Field (USA), who took fourth with 89 points in the Borla Performance / GT Radial Corvette. Both drivers are among the top six in the Championship positions and are hoping to challenge for the title again this year.
Chelsea DeNofa (USA), winner of Round 3 in Orlando and currently sitting second in the points race coming into NJ, was unable to complete his first qualifying run in the Pennzoil / BC Racing Ford Mustang RTR Spec 5-FD. DeNofa was demoted to the Knockout Qualifying Format (KQF), where his second, more conservative attempt netted 83 points and qualified him 27th.
The leading Rookie qualifier was again Diego Higa (Brazil). He placed 17th overall after scoring 81.3 points in the JDMSupreme Toyota GT86.
With 32 drivers attempting to qualify for the Top 32 competition places, no drivers were eliminated from KQF after everybody completed a point-scoring run.