Formula DRIFT has returned to Irwindale Speedway – The House of Drift – for its traditional season Finals. Four drivers have a mathematical chance of claiming the PRO Championship title, but Matt Field (USA), Simen Olsen (Norway), and Fredric Aasbo (Norway) will each need to overcome a significant points deficit to challenge leader, Chelsea DeNofa (USA).
Formula Drift drivers statistics.
Top 32
Aasbo lost in the Top 32, and only DeNofa, Field and Olsen continue to fight for the championship.
Olsen advances to the Top 16. Matt Field crashes and is out of the fight! Chelsea needs to advance to the Top 16 to claim the title!
DeNofa drives an underpowered Mustang and loses to Kristaps Bluss. If Simen Olsen wins the event, he becomes the 2023 Formula Drift championship!
Top 16
Simen Olsen is out of competition; he lost his battle against Chris Forsberg. This means Chelsea DeNofa is the 2023 FD Champion!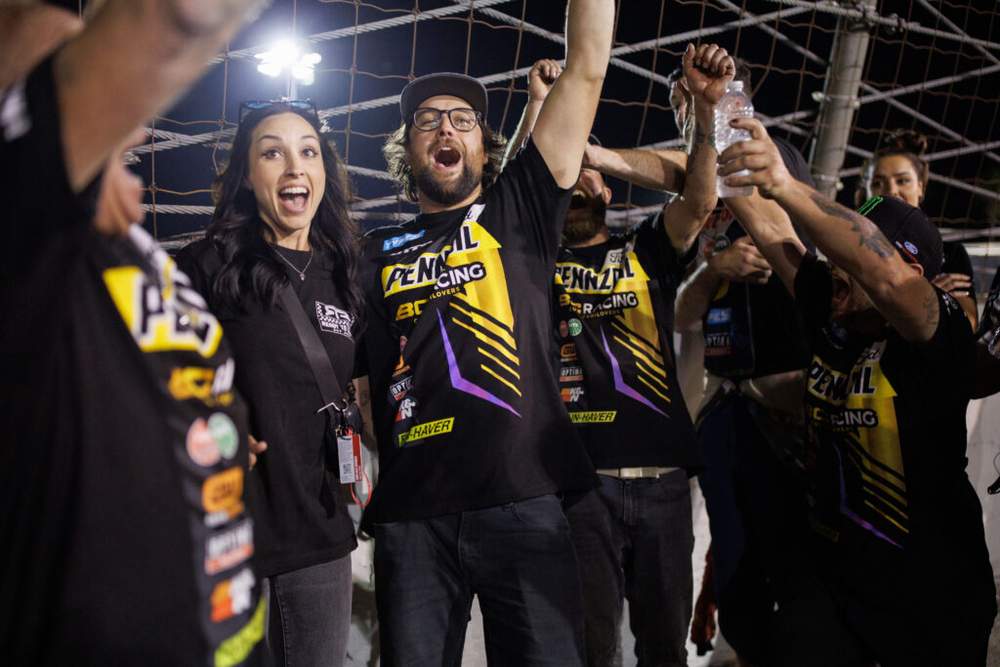 Noback, after two one more times, managed to get past Castro with his stable lead runs and moved on to the Top 8.
Gittin Jr crashes badly at the first wall and loses the battle against Wang!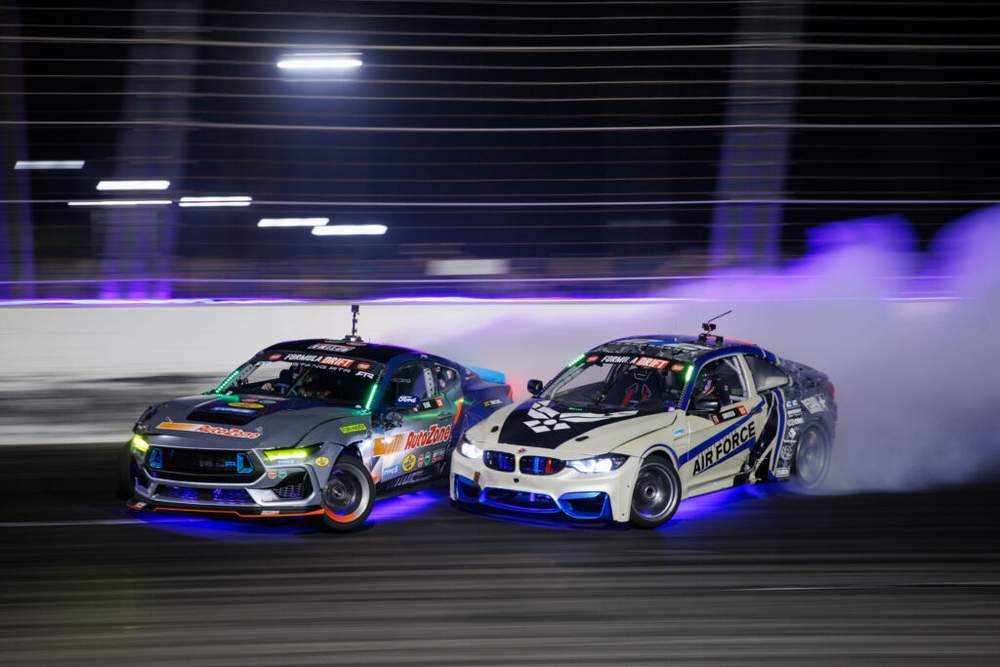 One of the best battles from the Top 16 is two Irish guys laying it all on track, but James Deane came out on top, and Kearney's journey is now over.
Top 8
Forsberg crashes on the first outside zone, but Noback keeps showing good stability and moves on further.
Arguably, the fastest battle till this point was between the Baltic brothers Bluss and Bakchis. Lithuanian, this time, got the win and is now sitting in 3rd position in the overall standings.
Sorensen is showing amazing performance this round. The proximity he is showing is just insane. Deane, on the other hand, doesn't let anyone down, either, throwing almost perfect lead runs and insane stability and control of the car even after his huge crash during practice before qualification. After the OMT battle, Deane keeps showing that he still has it.
Top 4
Tuerck crashes into the wall and gets back out for the second part of the run, but seems like Noback can't be shaken this evening, driving super stable.
Deane against Bakchis was the battle to watch tonight. After a few mistakes from both drivers on the first battle after OMT, they managed to get clean runs, but Bakchis had a bit more impactful chase and won the battle.
Final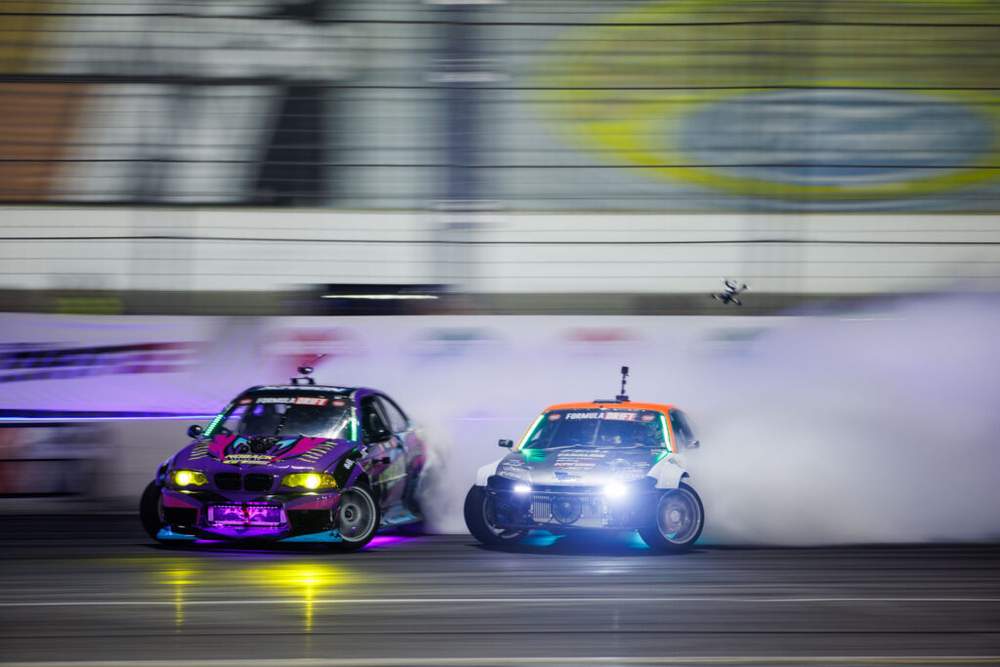 Both drivers made mistakes, but Nick Noback, with the better lead run, is the winner of the 2023 FD Round 8 Irwindale!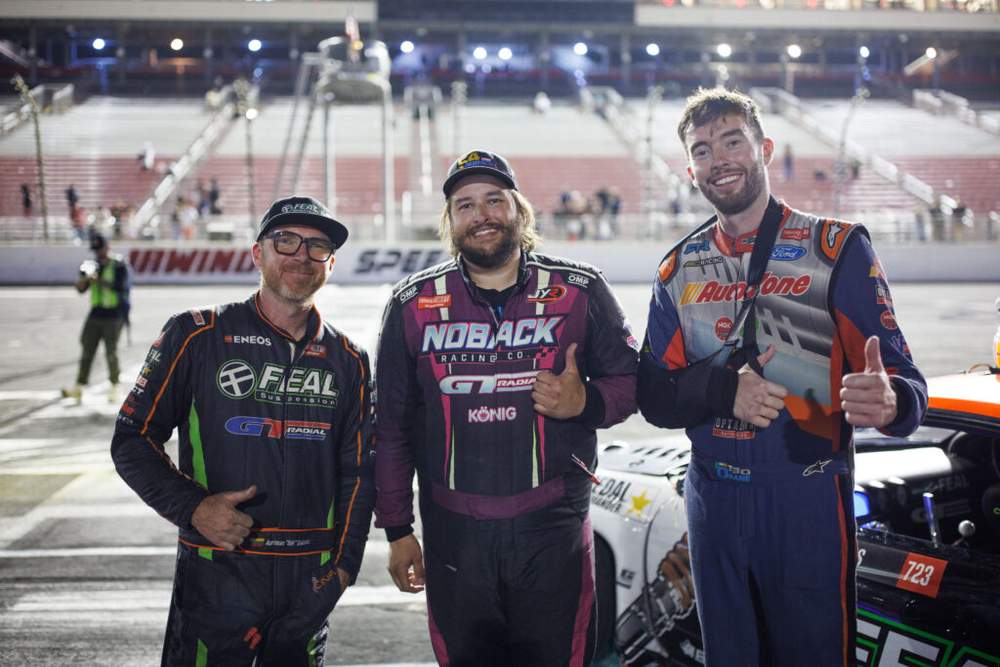 Aurimas Bakchis moved to 2nd place in the championship standings, and Matt Field is 3rd!