Formula DRIFT has returned to Irwindale Speedway – The House of Drift – for its traditional season Finals. Four drivers have a mathematical chance of claiming the PRO Championship title, but Matt Field (USA), Simen Olsen (Norway), and Fredric Aasbo (Norway) will each need to overcome a significant points deficit to challenge leader, Chelsea DeNofa (USA).
Having announced his retirement from Formula DRIFT at the end of the season, FD PRO Championship points leader DeNofa qualified seventh with an 83.3 point run in the Pennzoil / BC Racing Ford Mustang RTR Spec 5-FD – the best qualifier of the quartet.
Of DeNofa's title contenders, Olsen qualified ninth, Aasbo 17th and Field 18th.
Field was involved in a practice collision with James Deane (Ireland) shortly before the K&N Qualifying session. Field's Borla Performance / GT Radial Corvette was damaged, while Deane described it as the hardest hit of his career. The AutoZone Ford Mustang RTR Spec 5-FD was thrown into the air before sliding its roof along the wall on two wheels, requiring significant repairs. The shaken Irishman qualified in a highly respectable sixth place with an 83.3-point run after the entire RTR Motorsports team rallied to fix the car.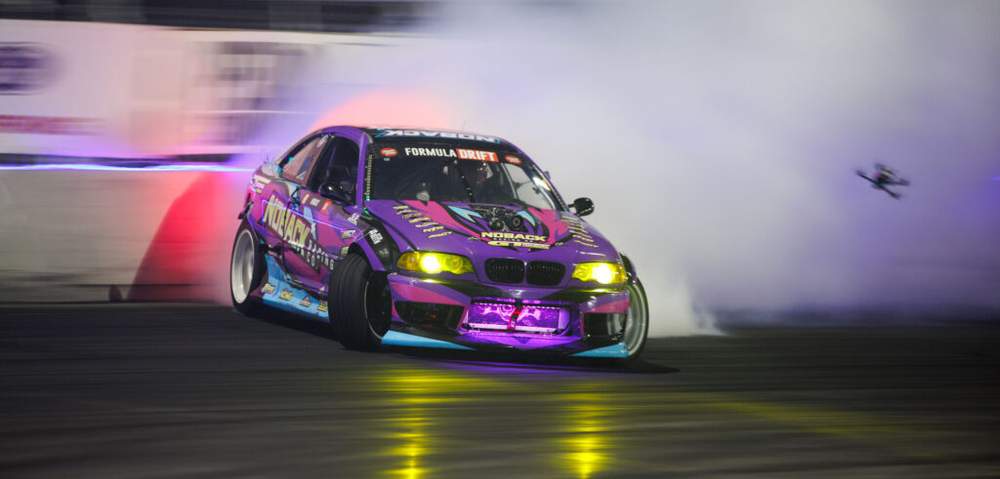 Leading qualifier Noback blitzed the field with a score of 93 points. He earned a bye run through the Top 32 after Ryan Litteral (USA) failed to complete a qualifying run.
Second-place qualifier Bakchis scored 87.6 points and similarly earned himself a Top 32 bye run after Jonathan Hurst (USA) also failed to qualify.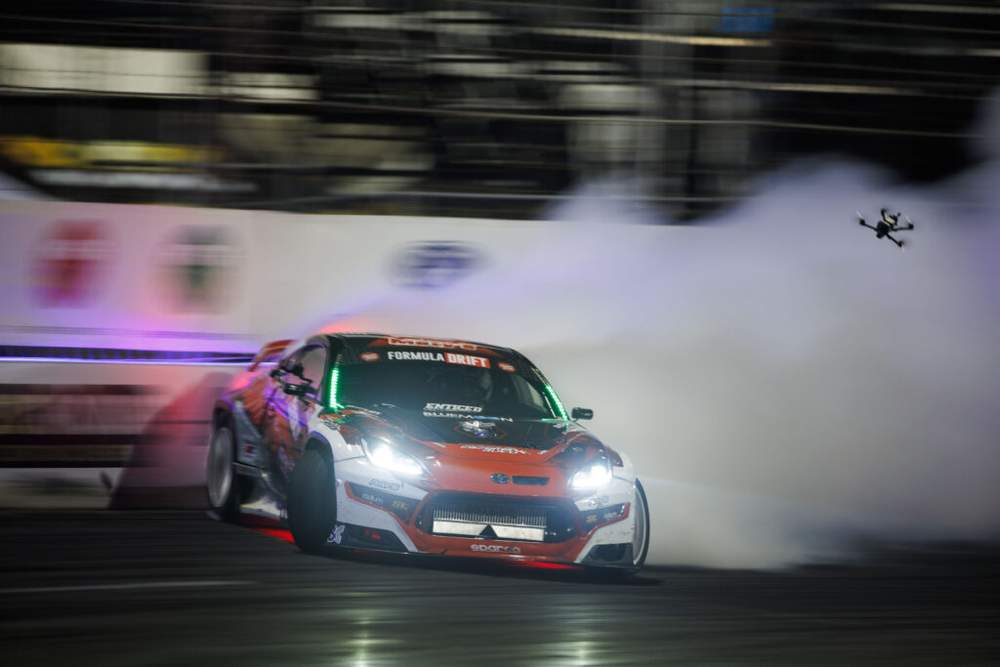 Leading Rookie and 2022 Formula DRIFT Link ECU PROSPEC Champion Robert Thorne (USA) qualified tenth with 81.6 points in the ASM E46 BMW Sedan Pro Edition. His nearest rival for the Rookie of the Year title, Diego Higa (Brazil), placed 12th with 81 points. And with a mere 16 points separating them, the title is within the grasp of both drivers.
With 32 drivers qualifying for the Top 32 competition places, everybody needed to successfully complete a run to earn a place in the Final Round. However, technical problems for Litteral and Hurst meant they were eliminated.