With tire performance playing a crucial role in the fortunes of every successful Formula DRIFT driver, the series is delighted to welcome Kenda Tire to its ranks. The company will expand its motorsports programs for the 2023 season by becoming an official tire supplier to the Formula DRIFT PRO Championship. Kenda joins four existing tire suppliers and will give the teams another competitive tire partner to help them drive to the podium.
Kenda Tire has initially signed a two-year agreement to supply its latest ultra-high performance (UHP) Vezda UHP MAX tire to selected Formula DRIFT PRO drivers for all eight rounds of the 2023 season.
The Kenda Vezda UHP MAX tire is a new 200 treadwear, a max-performance tire which debuted at the 2022 SEMA show. The tire features a new tread compound with reinforced sidewalls and enhanced tread stiffness, which is designed to offer maximum high-speed cornering grip. The Formula DRIFT PRO Championship was chosen as the ideal environment to showcase the ability of the new tires under the most extreme conditions.
"We're very excited to partner with Formula DRIFT. We want to demonstrate how Kenda's off-the-shelf Vezda UHP MAX tires can perform in the world's most competitive drift series," said Brandon Stotsenburg, Vice President of Automotive for Kenda Tire USA. "Our motorsports mantra is about demonstrating how Kenda Tire can compete, and win, off-the-shelf, from Podium2Pavement™. This is the perfect reason to partner with an iconic series like Formula DRIFT to vividly demonstrate the quality, performance, and technical expertise of our tires."
"Kenda has worked hard to develop a tire that builds on our strong reputation in the grassroots racing community. The Vezda UHP MAX will showcase our capability at the highest level of drift, demonstrating our commitment to providing a capable tire to all driving enthusiasts," said Edward Koczan, UHP Motorsports Program Manager.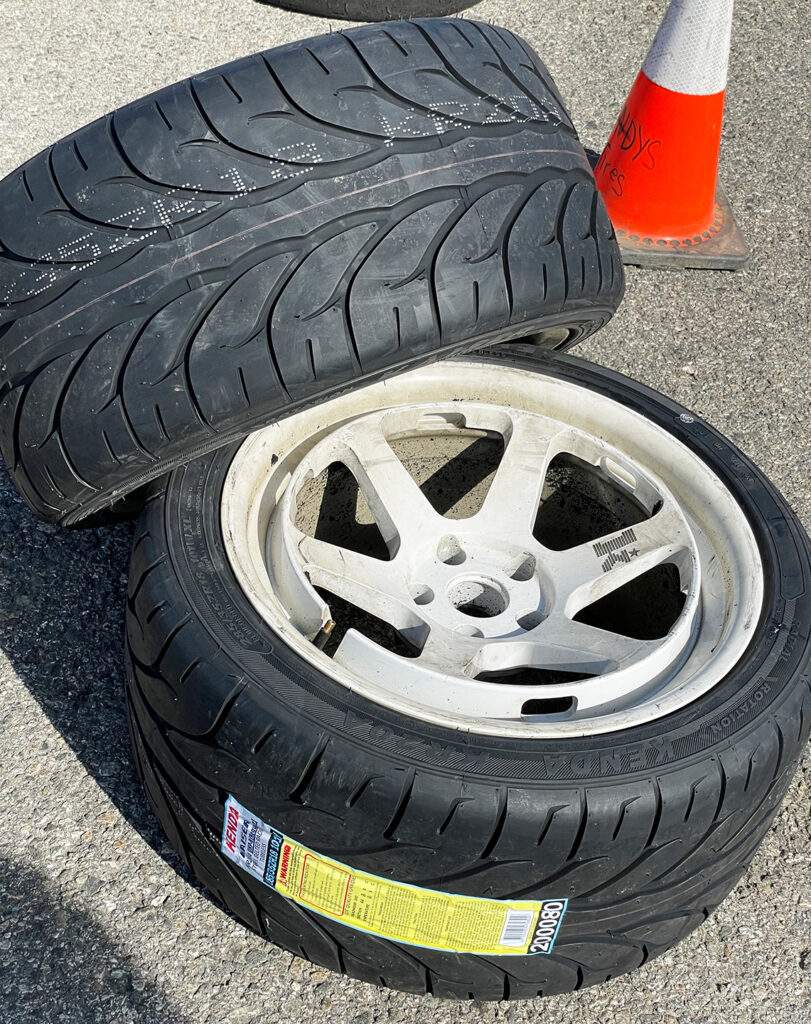 The company is currently in discussions with a number of leading Formula DRIFT PRO drivers and teams. Once complete, they will reveal the names of those who will compete with Kenda Tire in 2023, starting at the opening round on The Streets of Long Beach on April 7-8. This is where Kenda will make its official track debut with the new Vezda UHP MAX tire, and will hopefully end the season at Irwindale Speedway on October 13-14 with its drivers fighting for the championship title and Kenda leading the 2023 Formula DRIFT Tire Cup.
"We're very happy to welcome a new tire partner to Formula DRIFT for our 20th anniversary season," said Ryan Sage, Formula DRIFT President. "This will be an incredibly important year for us all, and adding an unknown factor such as a new tire supplier can only make the competition more thrilling, especially if Kenda-shod drivers are challenging for podium places."
ABOUT KENDA TIRE
Founded in 1962, Kenda Tire is a global leader in tire and wheel manufacturing with a market presence in multiple industries, including automotive and light truck, bicycle, motorcycles, ATV, RV, industrial, golf, and more. With more than 12000 employees globally, Kenda Tire prides itself as an organization where quality, honesty, innovation, and customer service are core values.
For more information about the Kenda Motorsports program and to follow along in 2023, please visit kendatire.com. Fans can also follow the official Kenda Motorsports social media accounts on Instagram and TikTok @kendamotorsports
ABOUT FORMULA DRIFT
Formula DRIFT is recognized as the leading international drifting championship. Established on the streets of Japan, drifting has evolved into a worldwide competitive sport that challenges the driver's skill while demanding a great deal from their vehicle in terms of power and strength. Formula DRIFT provides a series for the best professional drifters from around the globe to compete for the coveted title of Formula DRIFT Champion. As the first official drifting series in North America, Formula DRIFT has taken competitive motorsports to the extreme, attracting drift fans and car enthusiasts from all walks of life, and established itself as the global leader for the sport. For a competition schedule, ticket information, special content and live stream, please visit formulad.com