Our series "The Rising Stars of European drifting scene" is this time about an exceptional Swedish talent. He was a young man who stirred up the field of riders in the Swedish and later the Scandinavian championships. But where did his steep rise begin? How did he get into sport in the first place? And what was the impact of switching to a new chassis last year? We've spoken to 19-year-old Viktor Andersson and found out for you. Let's get started!
Viktor Andersson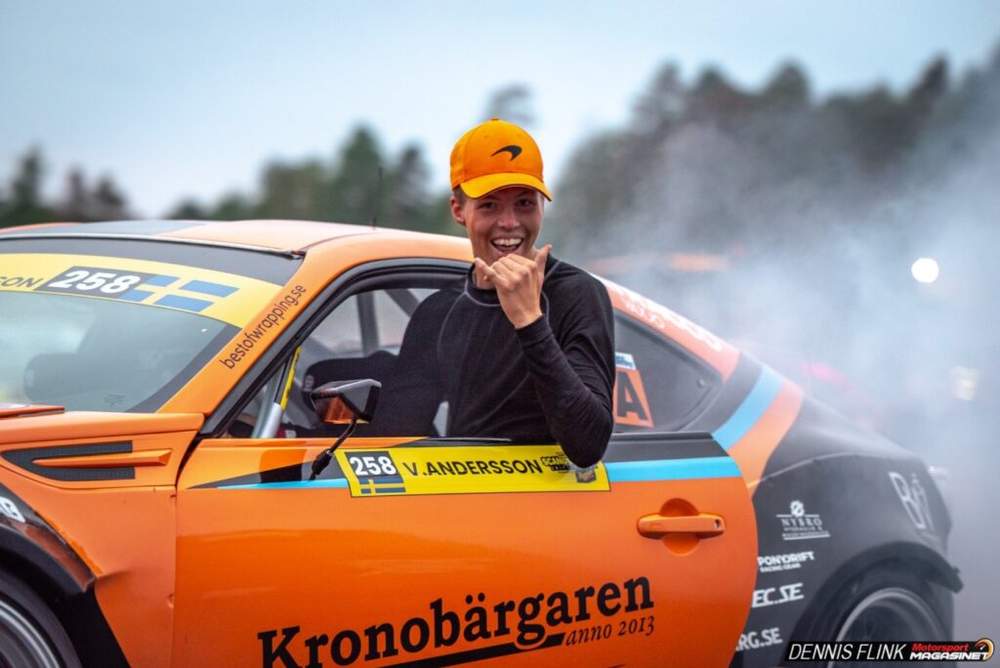 Viktor was born in Växjö, Sweden. He encountered motorsport early on. He started to drive go-karts at the age of 3 and was enthusiastic about every kind of motorsport. Viktor rode quite successfully until 2016, when he finished 6th in the Swedish championship and won two more series. After that, he went to the Gatebil festival with his family again, like so many years before. But this visit would change everything, and he was finally amazed enough by drifting and burning tires that he wanted to try it himself. So, it went fast in 2017, when Viktor bought a BMW 3 Series compact, and just one year later, his professional career with the super reliable E92-build began. He has previously participated in the Swedish championship, the Gatebil Breisladden. However, Viktor now drives in the Scandinavian Drift Championship.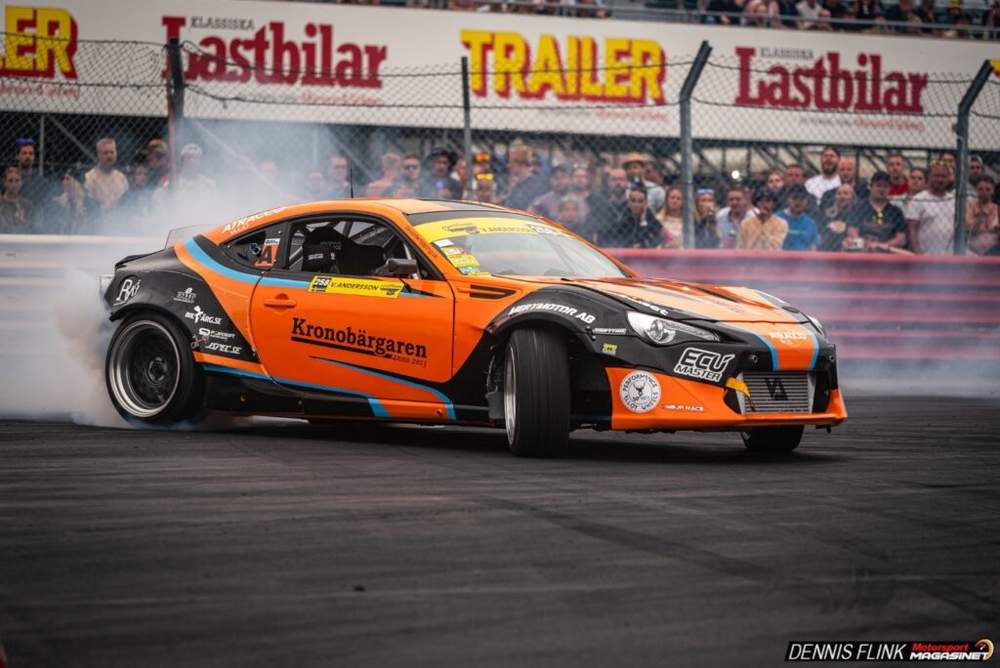 You call your team "The Andersson Brothers." What role did your brother have?
My brother has always been my role model. Before I started racing, he was already racing, so I've always looked up to him. 2014, he ended his career to focus on me instead. Now, he is my spotter and coach.
You started at a young age. What was your most outstanding achievement so far?
I started drifting at 14, the whole era with the BMW E92. We had four seasons with it, 19 races, ten podiums, and seven wins. So, my most outstanding achievement is the car I had before.
Gatebil Breisladden is your most successful series. Please tell us a little about it and your campaign there.
Gatebil Breisladden is a competition based on who lays the most smoke, angle, and 100%. I've won that three times and got third place. Anyone can participate in this competition, and it runs every Gatebil event.
You've switched your BMW for the Toyota GT86. How different are those chassis to drive? What specs are you running right now?
A lot different, more snappy, and "harder to drive." I always explain that the E92 resembles Hawaii when people ask me this question. You didn't have to do anything, unlike the GT86. It's more like a go-kart on steroids, and you have to work more with the car. It has the same specs as the E92 except for the Winters differential. Otherwise, it has a 2JZ with a Sellholm mpg seq gearbox, BC racing 3-way suspension, and Wisefab front and rear.
Your car caught fire, and the season didn't start well for you. What happened?
Yeah, the fuel rail came loose two times in different places, and the car caught on fire both times. The first time, it didn't do much damage, but the second, many things got destroyed.
What is possible for the rest of the Scandinavian Drift Championship season?
Try to get to know the car not just from my perspective but also from the mechanics. It's a new car, so everything is new to everyone, and hopefully, we will stand on the podium during the season's last two races.
Can you tell us what you are dreaming of for the future? What's the main goal you're looking for?
My main goal is to be the best in the world; I want to beat those I've been watching on TV and having as a role model; I want to win DRift Masters and Formula Drift and even compete in Japan, where drifting was founded. But the goal of this car is to start competing outside of Sweden to get a taste of what it is like in other countries and different series. And, of course, this would not be possible if it wasn't for my sponsors and family; without you guys, this would be impossible, so thank you, everyone.