We're excited to announce that SIMAGIC has been appointed as the Official Sim Racing Equipment Supplier of Formula DRIFT. The new partnership brings together two dynamic and innovative brands that share a deep passion for performance and precision while always pushing the limits.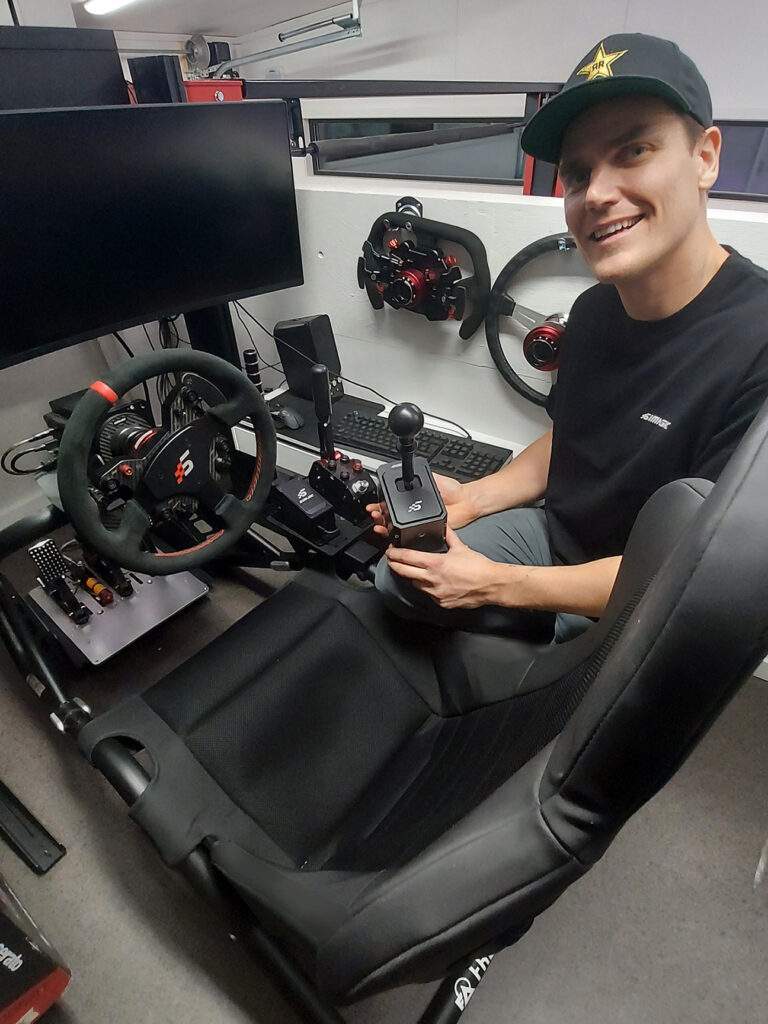 Just like Formula DRIFT drivers and teams, SIMAGIC is dedicated to delivering the best possible experience. It does this with cutting-edge simulator equipment, such as China's first direct drive wheelbase and wireless steering wheel. SIMAGIC's advanced technology, high-quality parts and attention to detail make it the perfect choice to provide the most realistic and immersive sim experience to the drivers and fans of Formula DRIFT around the world.
Designing, producing and distributing a number of sim racing essentials, the SIMAGIC hardware portfolio currently includes steering wheel bases with different torque output for forced feedback, as well as a variety of steering wheels designed to meet a driver's budget and intended use. The range includes a magnesium alloy GTS wheel or the carbon fibre FX PRO formula wheel with a 4.3" LCD display and numerous adjustable settings. Additionally, the company has created a hydraulic pedal box, dual-shift mode H-pattern shifter, two sequential gear shifters and a handbrake to allow sim racers to tailor their set-up to their preferred motorsport. In fact, several of the SIMAGIC team were keen drifters who found themselves unable to compete regularly, so chose to develop equipment that would allow them to participate in the virtual world at the highest level.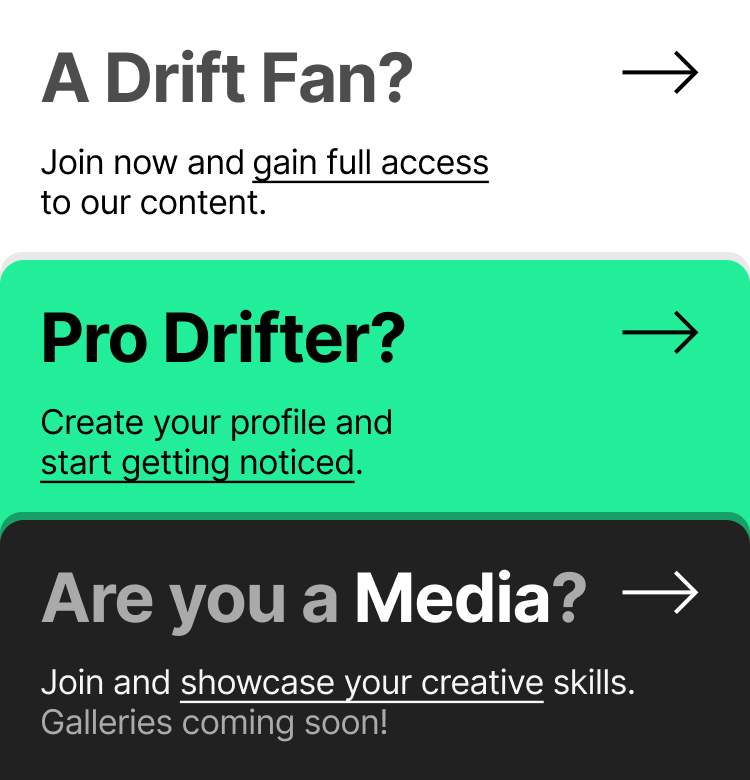 With the new partnership, Formula DRIFT drivers and fans will have the opportunity to experience the most accurate and immersive simulation experience available. SIMAGIC's advanced sim racing equipment will provide a new level of realism and excitement to e-sport sims, enabling drivers to refine their skills and sharpen their instincts before hitting the track.
A number of drift drivers already use SIMAGIC equipment, including brand ambassador and three-time FD Champion Fredric Aasbo plus Joao Barion, Ryan Litteral, Charles Ng and 13-year-old Hiroya Minowa. Additionally, for the 2023 season, Formula DRIFT fans will be able to experience SIMAGIC virtual racing thanks to the activation by Extreme Sim Racing at every round of the 2023 Formula DRIFT Championship. SIMAGIC and Extreme Sim Racing will allow visitors to sample the products and see the variety of equipment available for enthusiast sim racers. SIMAGIC and Extreme Sim Racing will be located within the vendor area at each round, so visit them if you are a dedicated racer or simply sim-curious.
"We know many of our drivers and fans regularly use racing simulators to either brush up their skills or immerse themselves in a virtual racing experience," said Ryan Sage, Formula DRIFT President. "We saw a huge spike in sim participation during the COVID pandemic. We're delighted to partner with SIMAGIC and Extreme Sim Racing to bring fans a quality option for even greater realism."
OPENING ROUNDS
The opening round of the 2023 Formula DRIFT PRO Championship takes place at Streets of Long Beach on April 7-8. The first round of the PROSPEC Championship takes place at Michelin Raceway Road Atlanta on May 11-13 and will also host Round 2 for the FD PRO teams.
Please visit formulad.com for the competition schedule, ticket information, driver profiles, special content, and the event live stream.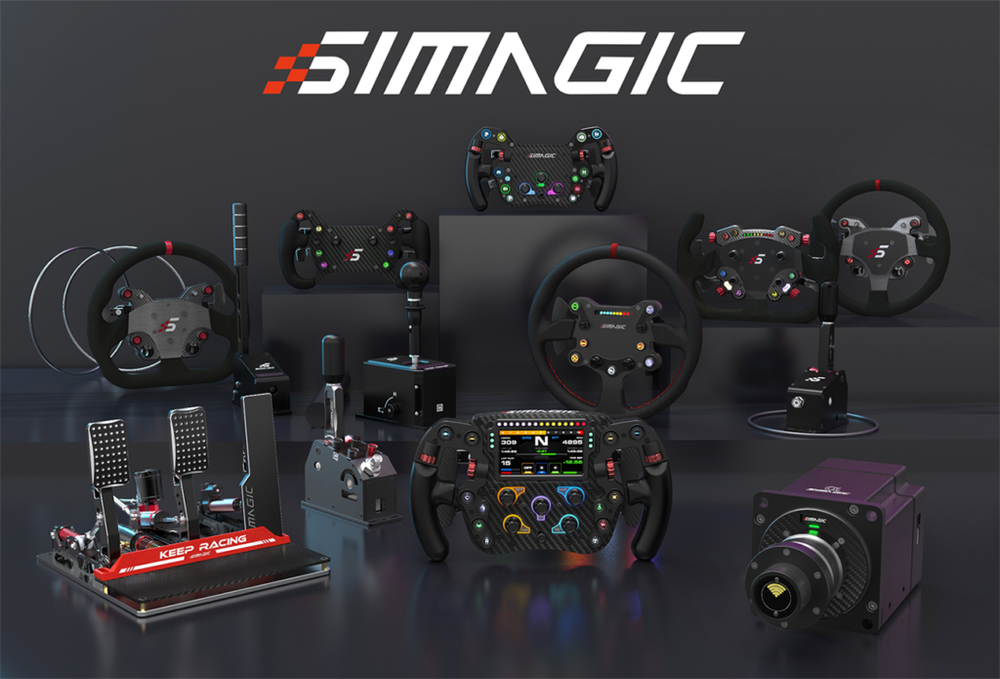 ABOUT SIMAGIC
SIMAGIC is a leading manufacturer of cutting-edge sim racing technology dedicated to providing the ultimate immersive experience for enthusiasts and professionals alike. Founded in 2018, the company has become a trusted name in the industry, known for its commitment to innovation, quality, and integrity. It is located in Shenzhen, China, in one of the world's most vibrant and innovative tech hubs. The team of experts includes engineers, designers, and passionate racing enthusiasts, all working together to develop and refine products to the highest standards of excellence. The team is dedicated to providing exceptional customer service and support and is committed to building long-term relationships. SIMAGIC is proud to be at the forefront of the sim racing industry and continues to innovate, inspire, and push the boundaries of what is possible in this exciting and dynamic field.