We don't need much sleep to gather again in Máriapócs at the RabócsiRing for the best drift festival of the year, TRACKWOOD! Moreover, we have not been idle this year either, we are bringing you a bomb competition again. This year, for the first time, the best of Europe will compete against the competitors of the Polish Drift Open competition series, after which the party will not be missed.
Join us on August 25-26, 2023, because TRACKWOOD is an experience in itself. The arena of the RabócsiRing always delights us with exciting drift competitions, as it lends a unique view and atmosphere to the battles of drift cars. More than 70 pilots are expected to participate in the competition, so there will definitely be something to watch!
In 2022, the Polish Eryk Goczał finished on the top step of the podium, beating the Ukrainian Alex Golovnya, and the 2021 first-placed Hungarian competitor Kevin Piskolty was behind him. It will not be easy for the Hungarian pilots this year either because the 2013 first place Mateusz Wlodarczyk and the 2019 first place Marcin Banowicz will also return to TRACKWOOD.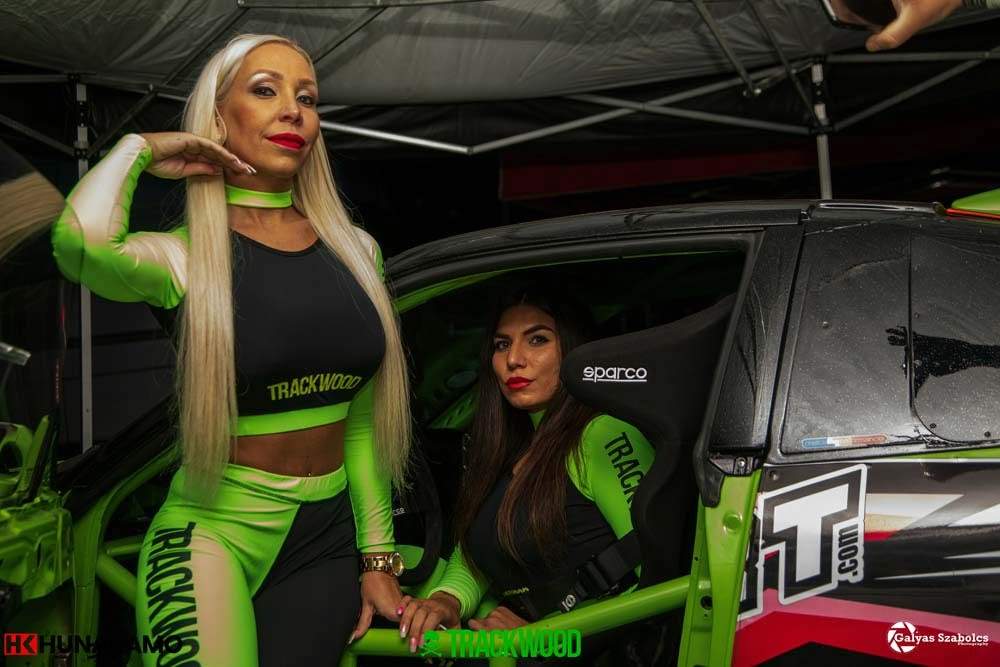 In order to release the accumulated tension, the international DJs invited during and after the competition will take care of the atmosphere. This way, the spectators, i.e. you and all participants, can get closer to the feeling of drifting life, new friends, and acquaintances, and a good mood will come to those who stay until dawn!
On Friday, we will start with training sessions and the qualifying rounds, where for the first time, the competitors will drive in pairs during the qualifiers.
On Saturday, after a quick morning training session, we get right into the middle of it and get excited together with the competitors and spectators until dark.
You can find the weekend program, ticket information and everything you need to know on our websites and social media platforms, and if you keep scrolling!
Schedule
| Friday | 25th of August |
| --- | --- |
| 7:30 – 9:00 | Registration and technical scrutineering |
| 8:00 – 8:50 | Competitor briefing |
| 8:00 – 8:50 | Media briefing |
| 9:00 – 11:30 | Training PRO category |
| 11:30 – 14:00 | Training MASTERS category |
| 14:10 – 15:00 | Competitors' briefing / Briefing for the media |
| 15:10 – 21:30 | PRO and MASTERS Qualification |
| Saturday | 26th of August |
| --- | --- |
| 8:00 – 9:30 | TOP 32 PRO training |
| 9:30 – 11:00 | TOP 32 MASTERS training |
| 11:10 – 11:50 | Competitors' Briefing / Briefing for the Media |
| 12:00 – 16:00 | TOP 32 PRO BATTLES |
| 16:00 | MASTERS Parade |
| 16:00 – 21:30 | TOP 32 MASTERS BATTLES |
| 21:30 | AWARD CEREMONY |