The Oman International Drift Championship kicks off this Thursday in Muscat, with as many as 58 drivers competing for the winner's trophy. Drift.news takes an alphabetical look at the six drifters we think have the best chance of coming first.
Steve Baggsy 🇬🇧
In 2022, the Briton became champion, leaving behind Benediktas Cirba and local hero Ahmad Daham. Baggsy was third in the first two rounds but won the last round and moved up to a first place when the cards fell well.
Nikolass Bertans 🇱🇻
Problems with machinery at the start of the season spoiled NikNaks' plans. Still, overall, 2022 was not a bad one – with one of the weakest cars in the line-up (his E36 has only about 500 HP), the Latvian became NEZ (North European Zone) champion, qualified fourth in the Drift Masters in Riga and lost the Top 8 to Conor Shanahan.
The kid will be a tough nut to crack in Oman.
Benediktas Cirba 🇱🇹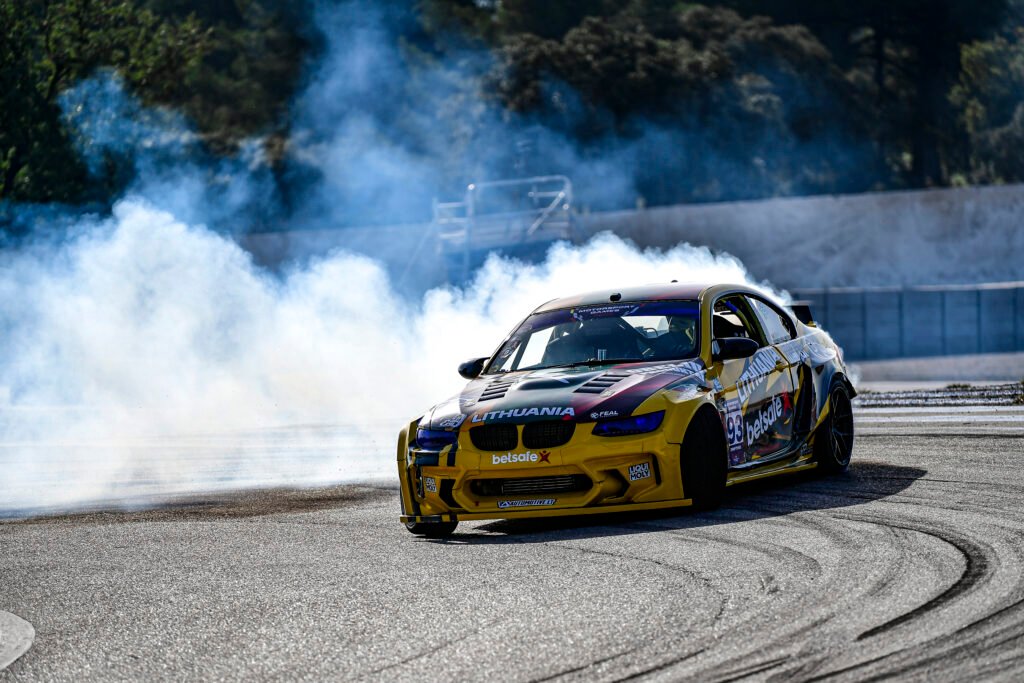 A year ago, Ben was here with a borrowed E36 and had a promising start – second place in the first leg and a win in the second. However, the last one didn't go smoothly – contacts, machinery failures, and a Top 8 defeat. The Lithuanian driver still had a mathematical chance to become champion, but Baggsy's victory in the final round pushed his plans back to 2023.
This year B. Cirba decided not to joke and brought his own Eurofighter to Oman.
Ahmad Daham 🇯🇴
Last year, Jordan lost twice in the final (to Cirba in the second round and Baggsy in the third), and only a poor start of the season (Top 8 elimination) prevented them from fighting for the title. We do not doubt that this year Ahmad Daham's goal is much more than third place in the final championship standings.
Alan Hynes 🇮🇪
Can a sim racer be successful on real tracks? The Irishman qualified for the Drift Masters twice in 2022, but both times (at home to Max Cotton and in Germany to Piotr Wiecek), he was knocked out in the Top 32. Although Alan's name isn't the brightest on paper, we think he's the guy who can impress.
Andrius Vasiliauskas 🇱🇹
Four years ago in Oman, a drifter from Kaunas, Lithuania, lost only to James Deane and Piotr Wiecek, leaving behind the Daham (whom he beat in the last round in the battle for third place). And while Andrius says that Muscat "will be a place to relax and have fun at the same time," we are sure that it is not about finishing in the Top 10.