The TRACKWOOD event has more than 11 years of history. In the past 11 years, we have organised many competitions. The multi-day drift festival on Rabócsiring in Máriapócs city is host not only to TRACKWOOD but also to the Drift Masters European Championship, Drift Kings, EEDC (East European Drift Championship) and Drift Allstars. The track is a real rarity in the European Drifting World, and the night races provide a special and unique experience for spectators and drivers alike.
"Trackwood… A race that captivates you and holds you forever. A race that has been the best-known European drift race for five years now."
About Trackwood
They said about us: "Trackwood is a concept that by now means the same thing to everyone: one of the best, and most high-quality drift competitions in Europe, an incredible amount of excitement, a lot of Hungarian and foreign drivers, insane battles and an eternal experience."
"It's hard to put the TRACKWOOD experience into words because it's a competition that everyone, even their grandchildren, will discuss. Thousands of spectators, nearly 100 drivers and an incredible, unforgettable experience year after year, spiced up with a city parade and an unforgettable tuning party."
You must be here also!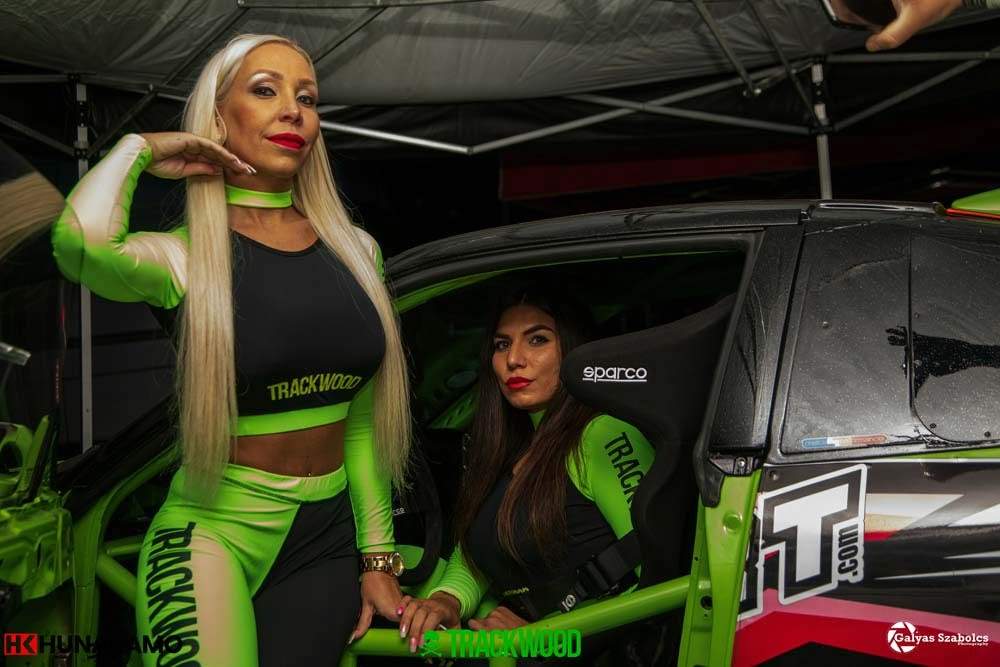 TRACKWOOD Wall of Fame
Schedule
| Thursday | 24th of August |
| --- | --- |
| 17:00 – 22:00 | Depot Opening for the Competitors |
| 17:00 – 20:00 | Registration and technical scrutineering |
| Friday | 25th of August |
| --- | --- |
| 7:30 – 9:00 | Registration and technical scrutineering |
| 8:00 – 8:50 | Competitor briefing |
| 8:00 – 8:50 | Media briefing |
| 9:00 – 11:30 | Training PRO category |
| 11:30 – 14:00 | Training MASTERS category |
| 14:10 – 15:00 | Competitors' briefing / Briefing for the media |
| 15:10 – 21:30 | PRO and MASTERS Qualification |
| Saturday | 26th of August |
| --- | --- |
| 8:00 – 9:30 | TOP 32 PRO training |
| 9:30 – 11:00 | TOP 32 MASTERS training |
| 11:10 – 11:50 | Competitors' Briefing / Briefing for the Media |
| 12:00 – 16:00 | TOP 32 PRO BATTLES |
| 16:00 | MASTERS Parade |
| 16:00 – 21:30 | TOP 32 MASTERS BATTLES |
| 21:30 | AWARD CEREMONY |
Location
Rabócsiring, 4326 Máriapócs, Hrsz 094 3 (Map)
GPS: 47.862849, 22.028056